The Continental TerrainContact A/T tires provide the perfect balance of on-road comfort and off-road performance. They were specifically designed for crossovers, SUVs and light trucks who do 90% of their driving on surface streets and 10% having a little more fun off-road. The TerrainContact A/T delivers exceptional traction in rain, snow, and ice; enhanced braking, acceleration, and cornering; and a smooth, comfortable ride.
Features include: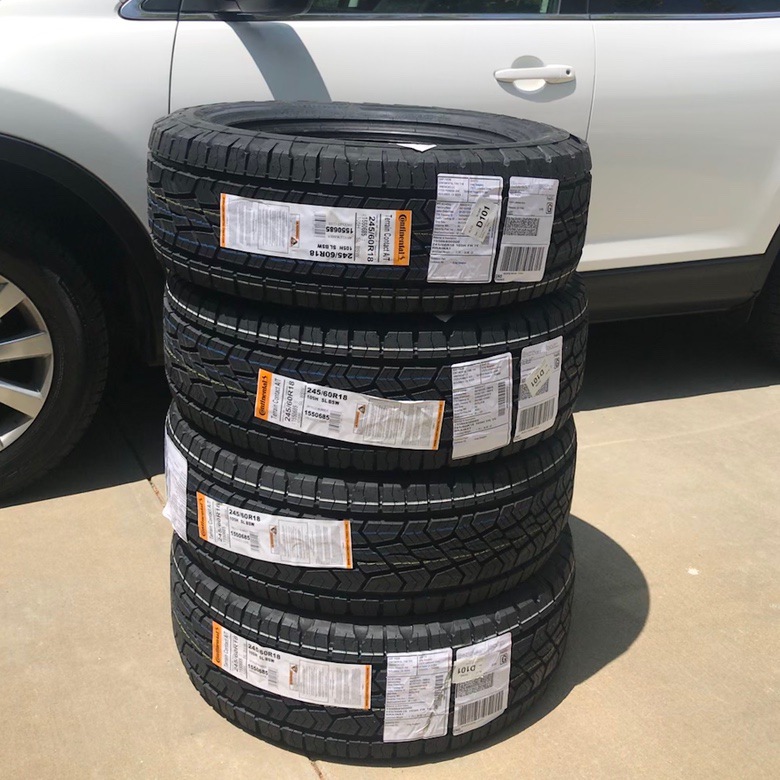 TractionPlus Technology offers off-road grip, durability, and stopping power
ComfortRide Technology delivers a quiet, comfortable ride
EcoPlus Technology promotes fuel efficiency
Traction grooves bite into snow for powerful traction
X-Sipe Technology improves starting, stopping, and turning in rain, snow, and ice
Installation
While installing the TerrainContact A/T's, my mechanic mentioned that they had a very aggressive profile or tread pattern. He said this might result in several things. First, I might notice an increase in road noise, my mileage might decrease a little and the handling might be a little different. Fortunately, none of these turned out to be the case with the TerrainContact A/T's.
Road Noise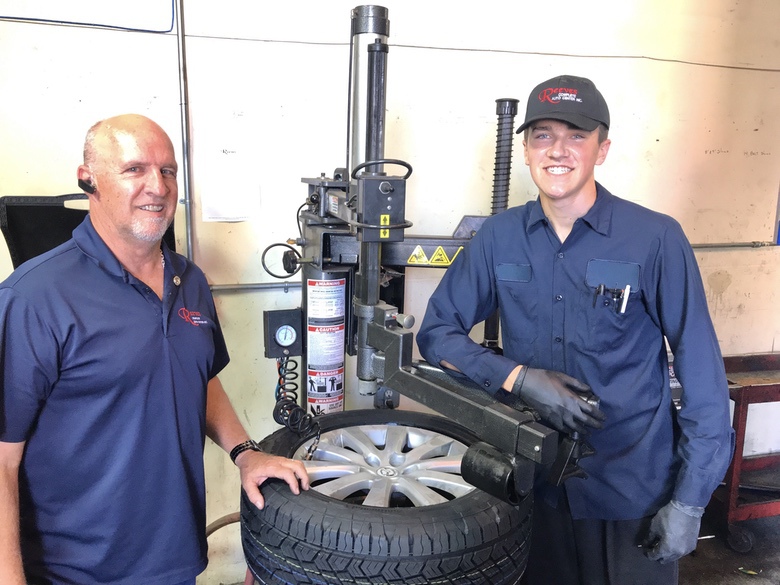 There was a bit of noticeable road noise during the first few hundred miles after installation. This is to be expected as tires generally take several hundred miles to break in and soften up the tread. After I hit about the 400-mile mark, the road noise decreased significantly. At this point, I would say the road noise on the TerrainContact A/T's is comparable to the standard highway tires I had installed previously.
Mileage
I am pleasantly surprised that my mileage hasn't changed at all. My Mazda CX-9 doesn't get the best mileage in the first place, so it's definitely a bonus that I'm not taking an additional hit from my tires.
Handling/Traction
The TerrainContact A/T's performed superbly in my off-road tests. While navigating a few treacherous sections of an off-road trail in the Angeles National Forest, I thought I had bitten off a little more than I could chew. My CX-9 is not really designed to do aggressive off-roading. However, the TerrainContact A/T bit in and pulled me out of a few spots where I thought I might be in trouble.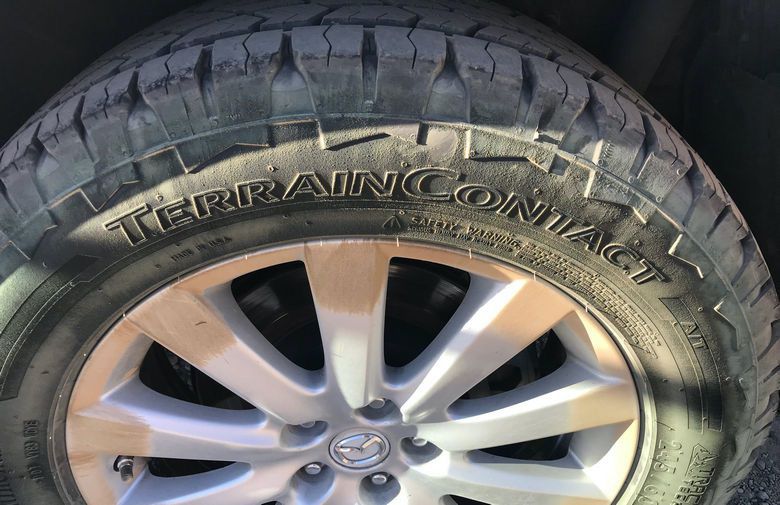 Value
The TerrainContact A/T's for my Mazda run just under $200. While not cheap, having a quiet comfortable tire for highway use along with an aggressive tire that can handle off-roading and inclement weather like rain or snow make these tires a good value.
Conclusion
In the video above, I discuss in detail my experiences during the break-in phase and driving both highway miles and navigating through challenging off-road trails through the Angeles National Forest. I won't give too much away, but just let me say that if you are looking for a superior all-terrain tire, the Continental TerrainContact A/T should be at the top of your list. Also, make sure to check out Continental's YouTube Channel. They have a ton of excellent content about their entire product line.
This is a sponsored conversation written by me on behalf of Continental Tires. The opinions and text are all mine.
Continental TerrainContact A/T
The Continental TerrainContact A/T's provide a quiet, comfortable ride on the highway and plently of traction and toughness while off-road. These tires s