Home
Dream House – Aspen's North Star Lodge (28 Photos)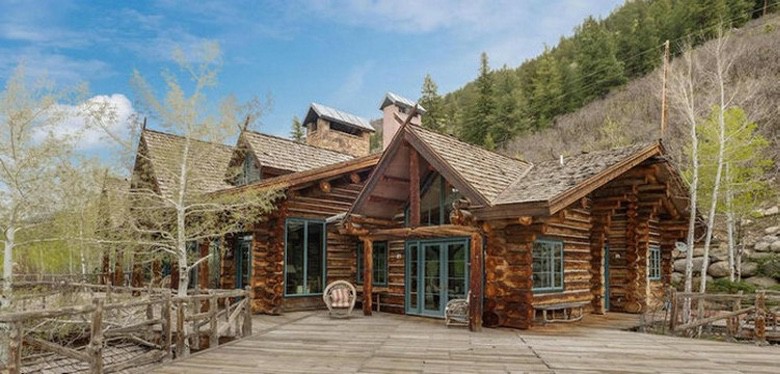 The timeless North Star Lodge, with 7 bedrooms and 6.5 bathrooms is perched on an 8-acre hillside parcel overlooking the fabled North Star Nature Preserve that showcases the Roaring Fork River as it snakes its way into Aspen.
Behind the home is nothing but open space as it abuts national forest extending to the summit of Smuggler Mountain and beyond – thus The Lodge is a sentinel at the portal to all the outdoor recreation opportunities towards Independence Pass, yet only a five-minute drive to the heart of Aspen.
The home itself is like no other. The 8,836 square foot residence was designed by well- known local architect, David Finholm, and the interiors were inspired by an international artist and designer. It is a pioneer-style log home, constructed from giant Yellowstone National Forest and local timber.
The defining great room with 25-foot high ceilings and colossal fireplace has been the setting for numerous events hosting up to 100 attendees. Adjacent is an expansive kitchen, library and mezzanine accessed by an artistic spiral staircase.
The grand staircase connecting the two floors is like a dramatic sculpture, leading to more private spaces on the second level hosting three additional fireplaces, faced with exotic European terracotta tile, and all the bedrooms feature unique furniture, hand-crafted from limbs and branches of trees by skilled artisans.
The residence also includes over 4,000 square feet of brand new pine decking surrounding the home, providing ample outdoor living space to take in the stunning views and the serenity of this undiscovered east side of town, known as the "quiet side of Aspen."
The property had previously been available to rent for $4,000 per night but can be purchased today for $16.5-million.