Home
Dream House – Big Sur Coast Ridge Estate (25 Photos)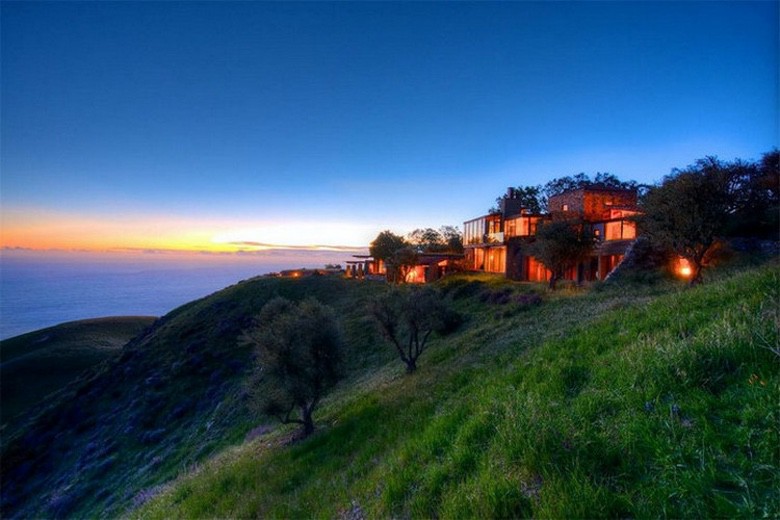 Breathtaking views of the incomparable Big Sur Coast, this classic Tuscan design of an Italian farmhouse, combined with a modern approach creates an ambiance of relaxed sophistication for this magnificent 95.73-acre, private coastal estate on California's Coastal Ridge.
Five-bedroom, 5.5-bath, 7,030 sq. ft. main house, and 864 sq. ft. caretaker house over 864 sq. ft. of garage and laundry facility.
Commanding a ridge above the Pacific Ocean and Post Ranch Inn, this spectacular property has sweeping views of the California coastline and surrounding hills.
"It's as if a contemporary house were overlaid on a Tuscan farm-house ruin," says decorator Craig Wright who created the interiors.
The main residence was designed by renowned architect Mickey Muenning—the architect of Big Sur's Post Ranch Inn, who artfully combined the contemporary sensibility and the Tuscan vernacular, featuring vaulted ceilings, stained concrete floors, reclaimed Tuscan wood beams, antique Italian roof tiles and a stone tower.
Beautifully designed for indoor/outdoor living; the grounds offer a plethora of comfortable & inviting places to lounge and enjoy the stunning views.
No expense was spared in the construction of this exquisite estate.