Gear
Gear Review – 5.11 Tactical Rush Delivery XRAY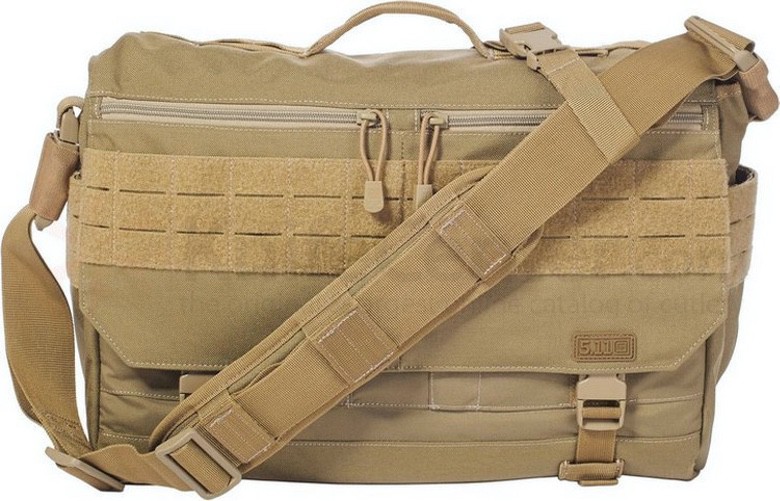 This is not a sponsored review. I purchased the reviewed item with my personal funds and received no remuneration.
Since reviving Suburban Men last December, I've been attending more events, and as a result, I needed to figure out how to best carry all the gear I need (laptop, camera, etc.). I had been using a generic laptop bag and it just wasn't getting the job done. After extensive research on the web, I decided to go with the 5.11 Tactical Rush Delivery XRAY as it looked like exactly what I needed to comfortably carry all my gear.
I like the tactical look and the Rush Delivery XRAY delivers that in spades. There's tons of Velcro on the outside that also doubles as Molle webbing. The bag also comes in your choice of four militaristic colors: grey, black, OD green and tan.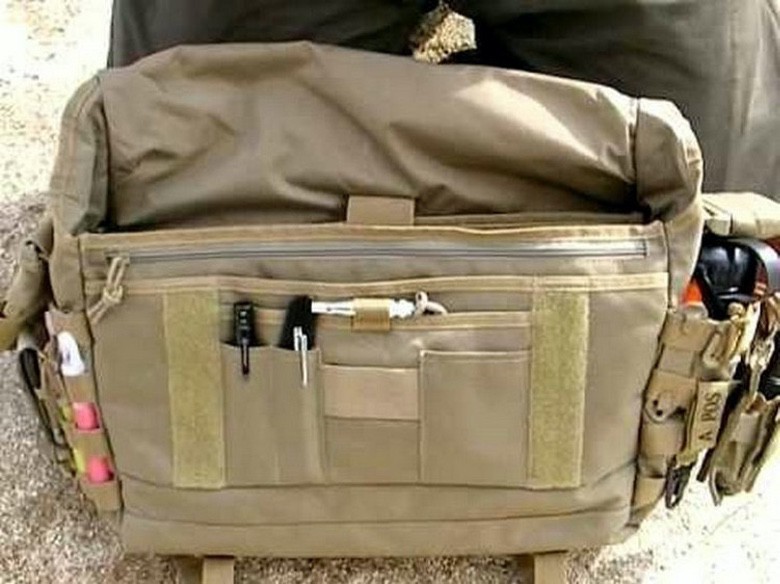 The front of the bag also sports two small zippered pockets, which are the perfect size for a set of earbuds or some small electronic devices. There are two Velcro strips that keep the front flap in place when down, but there's also a pair of buckles that will hold it down more securely if you need. Along the top of the flap, there's a line of MOLLE straps that are quadruple stitched into the bag, and the center has a handle for easy carrying.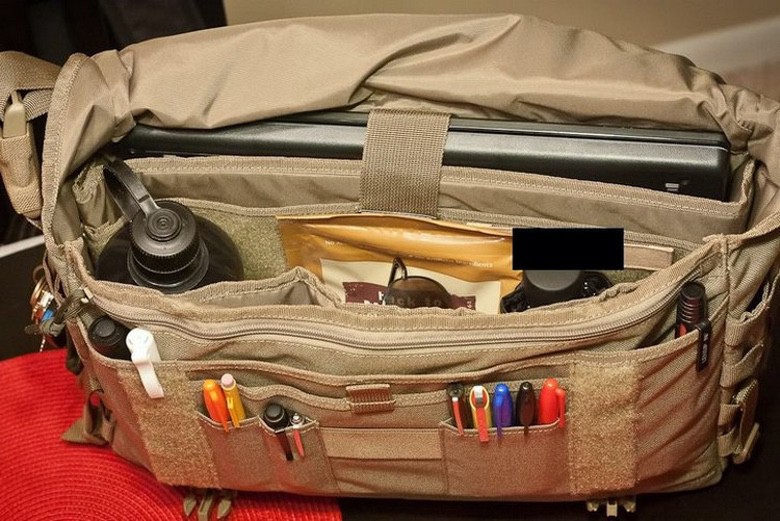 Open the front flap and you've got instant access to a rather well thought out array of pockets. There are two long pockets on either side, a slot that's the perfect size for a flashlight, a couple of pen holders and a cardholder pocket for business cards. These are all things that you'll need on a regular basis, so popping them on the front panel is a nice design feature. A little further up there's an open pocket, another one that's held closed by Velcro, and a further full-length pocket that is closed by a zipper. So no matter how you want to contain your important gear, there's a way.
For larger things, there are yet more pockets on the inside.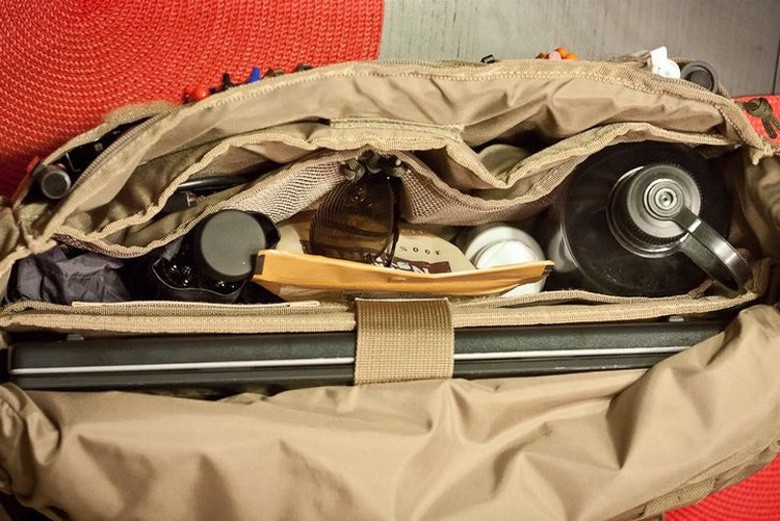 On either side of the main compartment is a large, full-length pocket that is secured closed by a Velcro strap. One pocket is made of thin material, and the other is padded and designed to hold a laptop. Interior to those pockets are four smaller pockets, two on each large pocket, that can hold things like books and small tablets On the front side, interior to those smaller pockets are yet more pockets, but zippered this time and made of a mesh material, perfect for small objects like loose change and flash drives.
The bag comes in three sizes, the Mike, the Lima and the XRAY for Medium, Large and Extra-Large.
You can buy the Rush Delivery XRAY at – 5.11 Tactical