Home
Stunning Irish Cantilevered Irish House (5 Photos)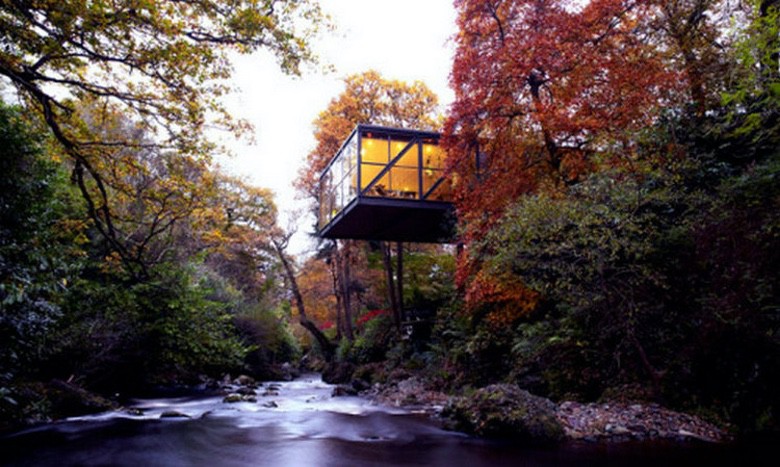 To avoid disturbing the landscape and gardens of the Dargle Valley, which were also restored as part of the project, the building makes very little contact with the valley floor.
Diagonal bracing effectively converts the side elevations into beam structures, and a steel column support at the second bay from the rock face below together with rock anchors make possible the three-bay cantilever over the river.
The materiality of the project echoes the building's surroundings: dark steel columns resonate against the form of the surrounding trees while timber infill panels soften the modernist design and link the building to the garden in which it sits.
The restoration stripped back the building to its structural steel frame, the floor, roof and wall timbers, which were all found to be in good condition. New flooring, cladding, a suspended ceiling, internal core and ducted air conditioning unit were added.