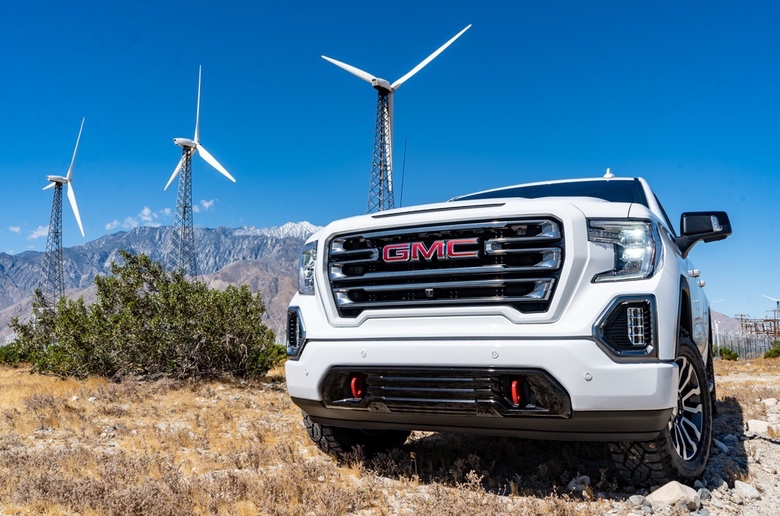 Introduction
I recently took a trip out to Palm Desert, California and I thought it would be the perfect trip to test out the 2019 GMC Sierra AT4. It's a little over 2 1/2 of freeway driving, then there would be ample opportunity to do a little off-roading once I was in the Palm Desert area.
Highway
During the drive out to Palm Desert, the road noise from the Goodyear's was noticeable at lower speeds but disappeared as I reached cruising speed. The interior was quiet and quite handsome with leather-trimmed upholstery in black and Kalahari tan with all-weather floor mats. There is plenty of interior room in both the front and back seats as I am 6′ 5″ and comfortably road in all four positions. As always, I appreciated the inclusion of multiple USB ports including USB-c and both interior and exterior AC outlets.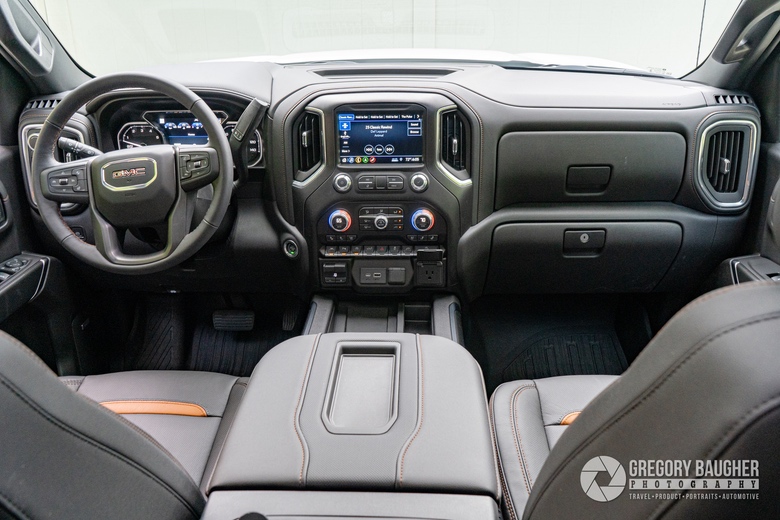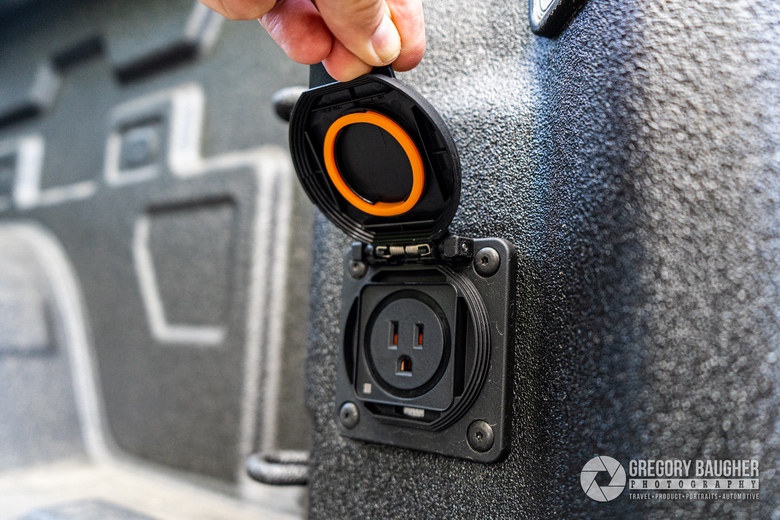 test-drive-2019-gmc-sierra-at4-20190601-102
test-drive-2019-gmc-sierra-at4-20190601-103
test-drive-2019-gmc-sierra-at4-20190601-104
test-drive-2019-gmc-sierra-at4-20190601-101
Off-Road
The AT4 package was introduced to satisfy our desire for bigger badder off-road capable trucks. Ford sets the standard with their Raptor trucks although GMC doesn't intend to directly compete with Ford, with their AT4 package include a refined, almost luxurious (by truck standards) interior mated with the off-road capable features. These include two-inch lift, standard four-wheel-drive with a two-speed transfer case and electronic locking rear differential, Rancho monotube shocks, 18-inch wheels with Goodyear Wrangler Duratrac mud-terrain tires, hill descent control and traction select.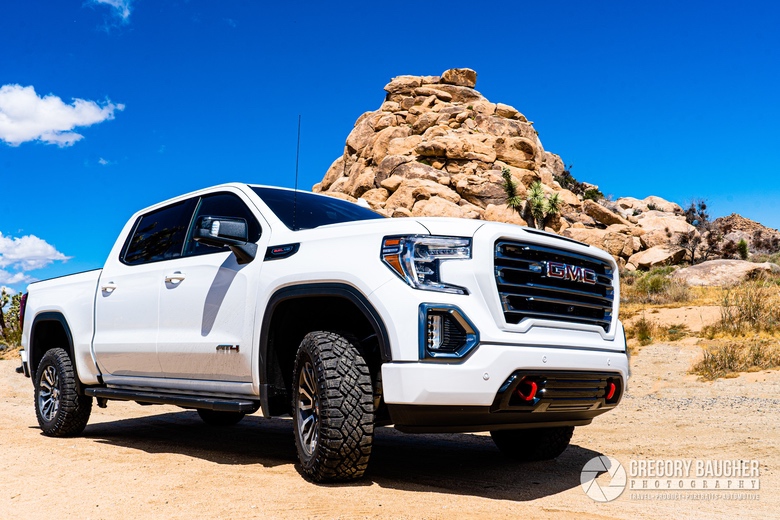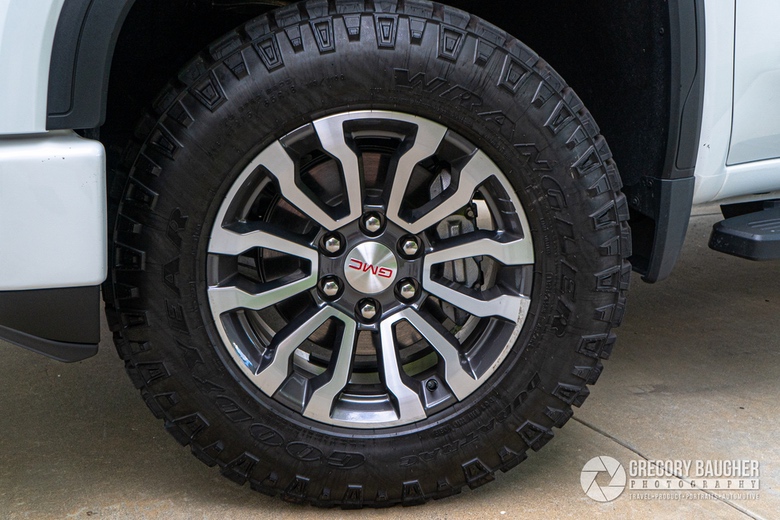 test-drive-2019-gmc-sierra-at4-20190601-107
test-drive-2019-gmc-sierra-at4-20190601-109
test-drive-2019-gmc-sierra-at4-20190601-106
Features
The most compelling feature of the Sierra AT4 just might be its six-function MultiPro Tailgate. In essence, it's a tailgate within a tailgate within a tailgate. Several capabilities include accommodating long payloads, such as lumber, a workbench, and a stop to assist climbing into the bed. Check out the video below to see more details.
Conclusion
The 2019 GMC Sierra AT4 has a well-appointed, comfortable and well-equipped interior combined with serious off-road chops. It is a pleasure to drive and although I may never have a need to tow a railroad car like in some of the old commercials, it's nice to know that I could. The Sierra starts at a base price of $53,200 and our test model included the Off-Road Performance Package, AT4 Package, Technology Package, Power Sunroof and Driver Alert Package bringing the total to $65,850.