Home
The Allure of Luxury Rustic Homes: Your Dream House Awaits (28 Photos)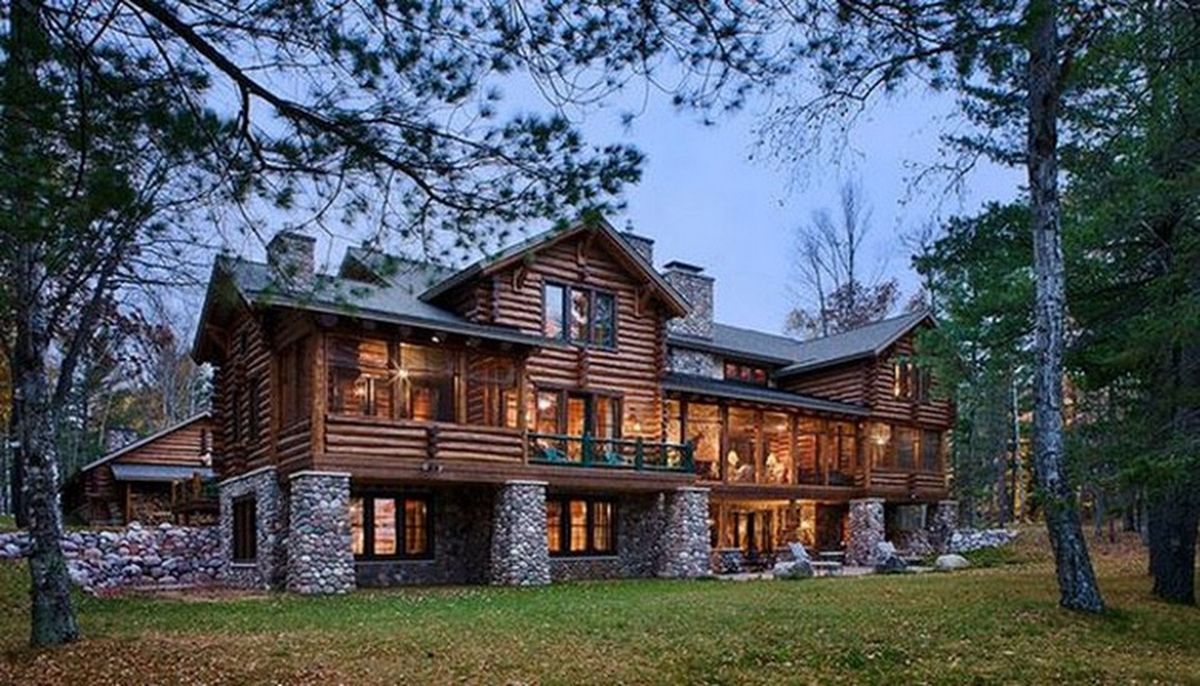 Ever dreamed of owning a rustic home that not only complements your lifestyle but also adds a touch of luxury? Whether your vision is a cabin deep in the woods or a chic farmhouse in a rural setting, luxury rustic homes offer the perfect blend of comfort and connection to nature.
Many houses mirror the environment they're built in. The charm of a rustic home is often deeply integrated with its natural surroundings. Think expansive windows that provide panoramic views of rolling hills, or natural materials like wood and stone that give the home a warm, inviting feel. But don't confuse rustic with primitive; today's rustic homes are designed with all the modern amenities you'd expect in a luxury residence.
Your rustic home can be as lavish or as simple as you wish. Whether it's the vintage clawfoot tub that you've always wanted or a gourmet kitchen with top-of-the-line appliances, you have the freedom to incorporate luxurious features that make the home uniquely yours. Yet, at its core, the home remains a serene sanctuary where you can unwind and enjoy the simpler things in life.
Remember, rustic doesn't have to mean outdated or uncomfortable. Modern rustic homes beautifully blend traditional elements with contemporary design, offering a peaceful retreat without sacrificing the perks of modern living. So why not make your dream of owning a luxury rustic home a reality?