Home
Admit It, You Want This Tiny Cabin (12 Photos)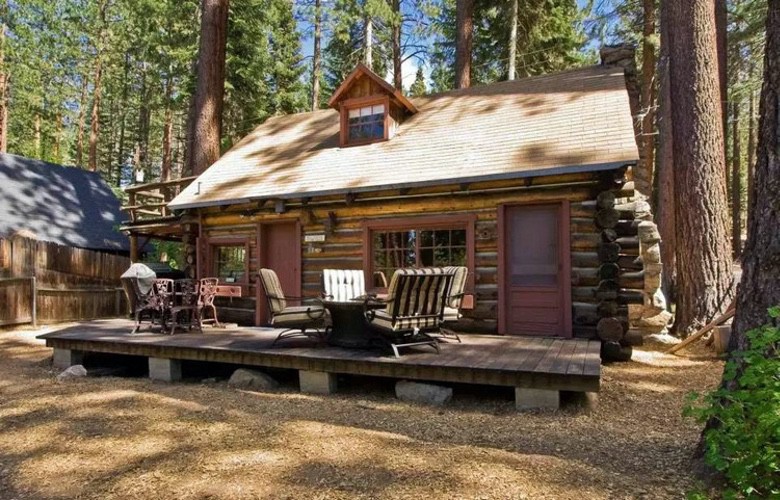 Lake Tahoe Log Cabin
This rustic little log cabin sits among towering pines near the shore of Lake Tahoe. It was built in 1929 in Zephyr Cove, a small resort community on the Nevada side of the lake. The small cabin was recently put up for sale. Although the listing agent invites you to "step back in time", the log cabin has been updated with electric wiring and modern appliances, so the frontier lifestyle is optional.
The cabin has 475 square feet (44.1 square meters) on the ground floor plus a half-loft accessed by stairs. The bedroom is up in the loft, over the kitchen (through the door under the stairs) and bathroom (to the left, off the entrance). The living room, a double-height space open to the roof, is focused on the rough stone fireplace.
The cabin was constructed using interlocking saddle-notched corners. There is visible chinking between the logs on the outside, however, the inside joints are covered by smaller-diameter branches laid in the grooves between the logs. It's not clear if those branches are original, or if they were added later to hide the expanding spray foam sealant that can be seen in a few places.
Unlike many newer log cabins that switch to standard lumber framing for the upper gable walls and roof structure, this older cabin uses logs all the way up. The log rafters are supported by a log ridge beam and purlins. Only the little doghouse dormer uses sawn lumber, suggesting that it may have been a later addition.