Home
Dream House – Bar B Bar Ranch (20 Photos)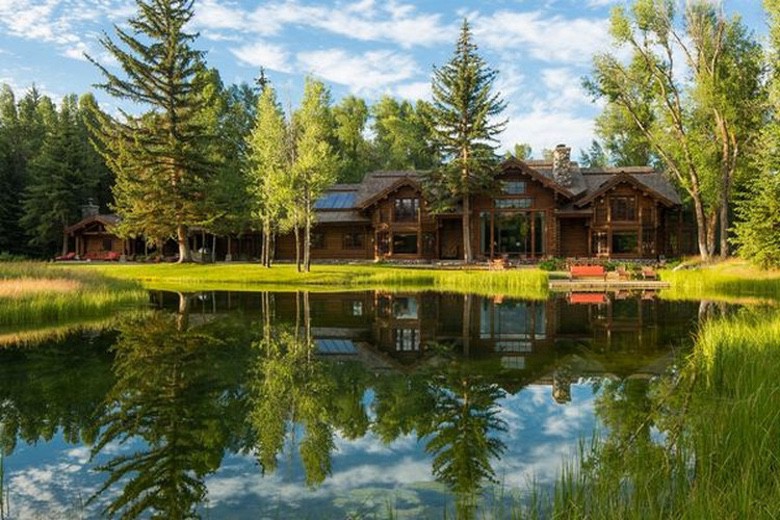 The amazing Bar B Bar Ranch in Jackson, Wyoming is a 72 acre property that has two enhanced creeks, Snake River frontage, ponds, dead-on views of the Cathedral Group, and a great mix of Cottonwood, Pines, and Willows. The improvements to the property are also substantial.
There is a very refined 7,600 sq. ft. main home built to the finest quality. A grand entrance looks into the great room to massive view windows looking across a pond and spring creeks to the Cathedral Group of the Teton Range. The great room has an elegant lodge-type feel with a massive wood burning fireplace and beautiful wood detail all the way to the large trusses in the ceiling.
The 4,624 sq. ft. Bunkhouse is a short distance from the main home and has one of the finest settings bordering a spring creek and a large pond with a waterfall. The quaint Bunkhouse is finished in the same quality as the main home offering 6 in-suite bedrooms.