Home
Dream House – Little Lost Valley Cabin (12 Photos)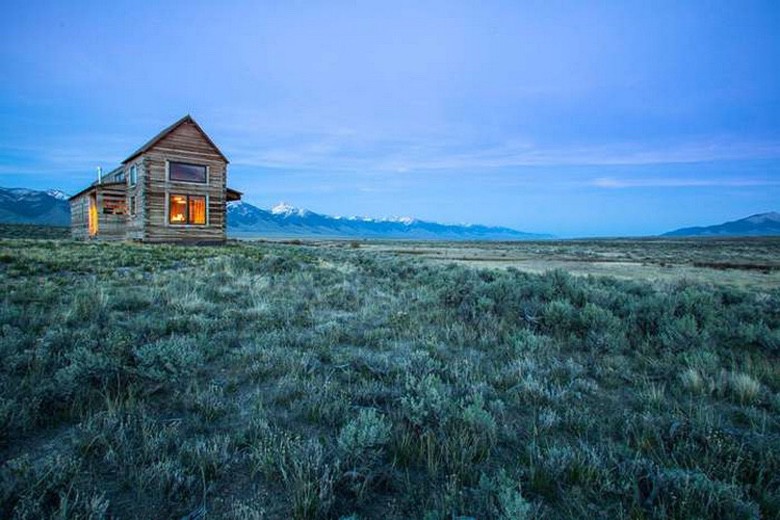 This small 700-square foot cabin can be found on Summit Spring Ranch in Idaho. The building was designed by architect Clark Stevens on the behalf of an investment company, Beartooth Capital, which specializes in locating neglected ranch properties, and restoration of structures, waterways and lands. The cabin is off-grid and features amazing views of the surrounding landscape.
The interior of the cabin is rustic in style. The ground floor is almost completely open plan. There's a kitchen with a dining area at one end, followed by the living room. After that, there's an open plan bedroom and bathroom that can be separated from the other living areas by a folding screen. By climbing up a small set of ladders you'll reach a cozy lofted bedroom with stunning views of the mountain range.
The exposed timber beams, walls and floors help to create a rustic atmosphere. This "rusticity" is offset slightly by the introduction of some modern fixtures and furnishings to create a comfortable living environment. The outside of the cabin contains a 6-foot-wide sheltered deck for relaxing and lounging on.