Home
Dream House: 'Timber Kings' Log Mansion (24 Photos)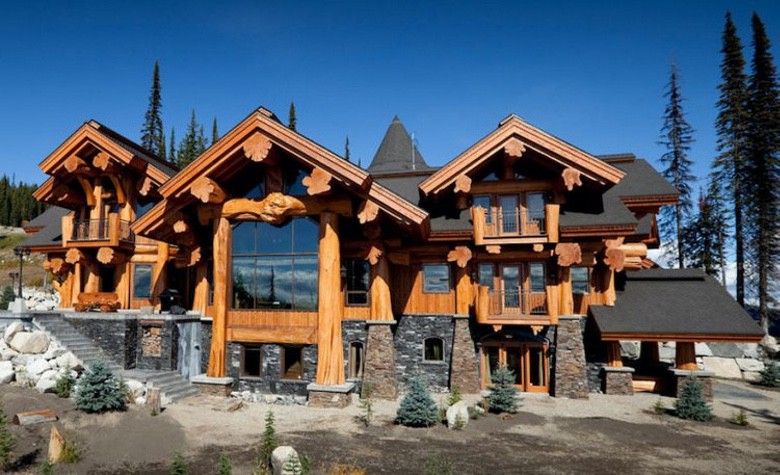 It's being called the majestic crown jewel of the Okanagan's Big White Ski Resort and it can be yours for the recently discounted price of $6.8-million CAD ($5.1-million USD). The detailed residence had previously been on the market for $9.2-million CAD ($6.9-million USD).
Spanning 10,000 square feet this incomparable log mansion was handcrafted in 2012 by the skilled team behind HGTV's Timber Kings, or more locally known as Pioneer Log Homes of British Columbia. The Award Winning, White Spirit Lodge was designed around massive old growth cedar logs rescued and salvaged from storms, oceans, and fires. All the logs were hand scribed to reveal their true beauty and eternal history of the tree.
The castle-like log home includes built-in wine bar, custom made timber and stone staircases with motion sensored lighting, a total of four bedrooms including a breathtaking master suite, and an unbelievable great room with mammoth old world stone fireplace. Although the home is magnificent in size, each area offers a warm tranquil experience to reflect with the connection of uniting the two natural environments, the home and nature.