Life
How to Throw an Incredible Summer BBQ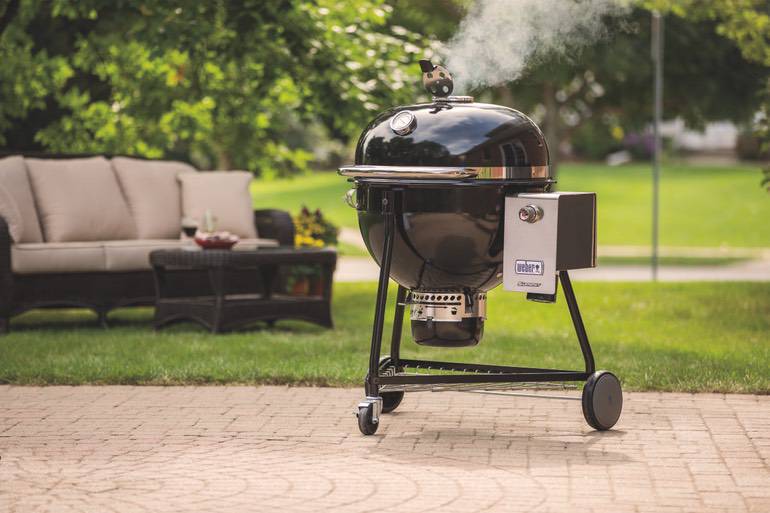 The sun is shining, the grill is hot and before long your friends and family will be able to gather together but before you crack open those hot dog buns and burger patties, take a look at our tips for hosting the perfect summer BBQ.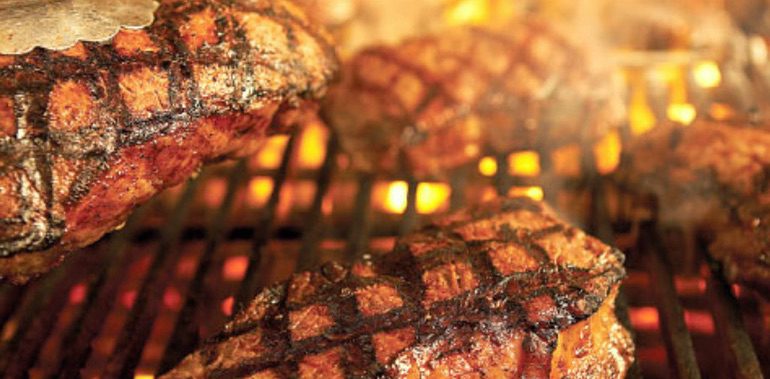 Plan Ahead: Choose recipes that can be made ahead of time, that way you can spend less time in the kitchen and more time enjoying the company of your guests. Check out our World's Best Rib Rub recipe at the bottom of the page.
Keep out Uninvited Guests: Protect your food from pests by covering it with insect nets. This is especially important for food that you keep out all day. Keep your food fresh by putting small amounts out at a time and refilling from the kitchen as necessary.
Keep it Cool: In the heat of summer shade is crucial, make sure there are plenty of shaded areas at your party. An Outdoor Misting Fan can make a huge difference on a hot day. You want to grill your burgers, not your guests!
Outsmart the Elements: Wind can be a problem at any outdoor party. User tablecloth clips to keep them from blowing in the wind and ruining your great set up. Do the same to your napkins and any other lightweight items.
Utilize Your Grill: Summer doesn't officially start until the grilling does and no summer party is complete without the grill. Pick out fun, easy grill recipes that will wow your guests. Mix it up; it doesn't have to be the classic burger and hot dogs.
Stay Hydrated: A cold, refreshing glass of white wine is essential to any summer gathering but it's important to have plenty of other drink options as well, including non-alcoholic ones. Try whipping up a pitcher of homemade lemonade to keep your guests hydrated throughout the day.
Avoid a Traffic Jam: Set up a few self-serve drink stations around the backyard so guests don't have to line up for refills. Be sure to stock your coolers with wine, beer and soda.
Mingling Matters: Have places set up for guests to interact other than dining tables. Try setting up some standing tables where guests can have a casual chat over a quick drink or snack. Also, try setting up some benches together where people can relax. Not only do these extra setups allow guests to mingle but it also means you don't need to worry as much about cleaning up the tables!
Label It: Avoid cup confusion by having your guests label their glass.
Get Simple: Create small tie-on name tags that guests can attach to the stem of their wine glass.
Don't Forget the Color: Summer is the time of year for bright, festive colors and Party Supplies Decorate your backyard with colored napkins and lanterns. Liven it up by adding bright, beautiful flowers to each table.
Day to Night: Have a firepit ready if your day party continues into the cool summer evening. However, you should check your local fire ordinances first! If you don't have a fire pit have some blankets on hand for guests if it gets chilly.
Light it Up: Have candles ready to light as soon as the sun goes down. Add some citronella candles to the mix to fight off nighttime pests.
Keep Dessert Fresh: Use fruit to make an easy dessert and highlight delicious summer flavors. Make a simple fruit salad so you don't have to worry about cooking or step it up a notch and serve grilled fruit with ice cream.
It's Not All About The Food: Don't forget to keep your guests entertained. Plan some fun backyard games that are easy to understand and don't require extreme effort. When in doubt, use this rule of thumb: if you can play while holding a drink in your hand it's a great game for a summer BBQ.
Suburban Men's "Top Secret" Kansas City Rib Rub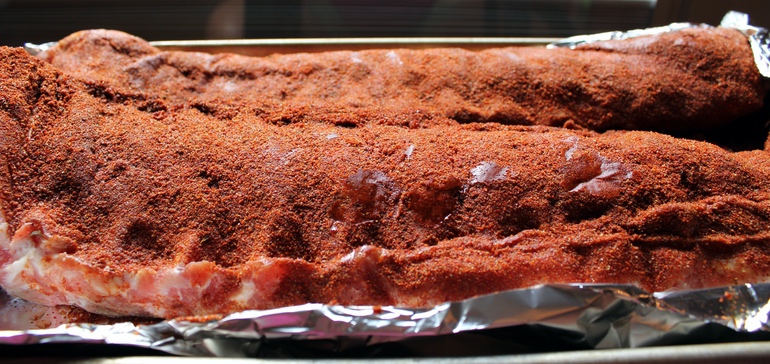 Prep Time: 10 minutes
Total Time: 10 minutes
Yield: Makes a little more than 1 cup
Ingredients:
1/2 cup brown sugar
1/4 cup paprika
1 tablespoon black pepper
1 tablespoon salt
1 tablespoon chili powder
1 tablespoon garlic powder
1 tablespoon onion powder
1 teaspoon cayenne
Preparation:
Combine all ingredients together and transfer to an airtight container. May be stored up to six months.