Life
Mouth-Watering BBQ And Award-Winning Beer at Babe's BBQ and Brewhouse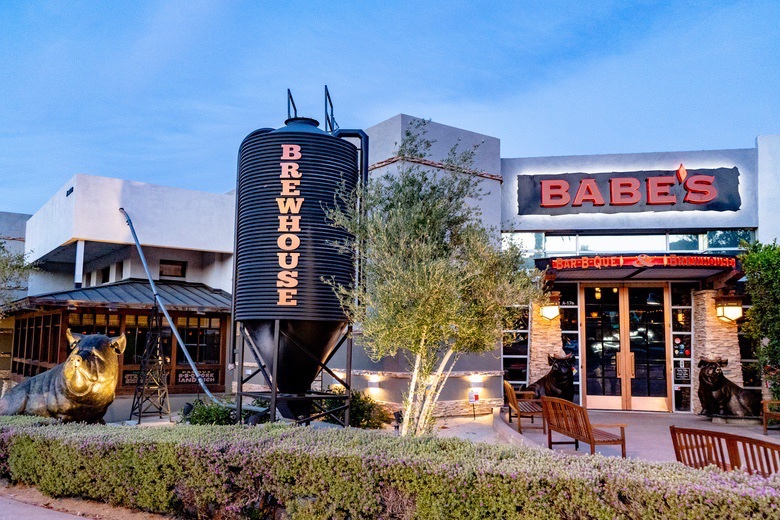 Don Callender (yes, that Callender), had a dream. A dream of hickory smoke, meat and barbecue sauce. That dream was realized in 2002 as Babe's BBQ and Brewhouse located on Highway 111 in Rancho Mirage, California. Now full disclosure… I love me some barbecue. And I have a certain fondness for beer. So, when I found out our featured dinner during my recent trip to the Greater Palm Springs area would be at Babe's BBQ and Brewhouse, let's just say I was looking forward to it a little bit.
The Restaurant
In front of the restaurant is a large bronze pig named Rose. Apparently, she has become known as somewhat of a good luck charm for local gamblers as evidenced by her well-worn snout. After being seated, the general manager stopped by and gave us a bit of history about the restaurant as mentioned above.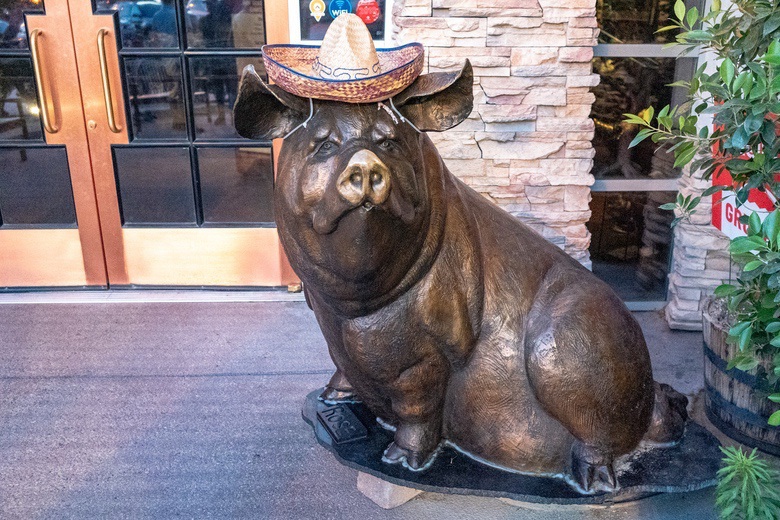 After ordering a drink, I took advantage of the opportunity to wander the restaurant and snap a few photos. Tucked back in one corner was the smokehouse located right next to the on-premises craft brewery. The general manager explained that their brews were becoming such a local hit that they had to shut down on day in the coming week to can us much beer as possible for delivery to local resorts which don't allow glass bottles around the pool.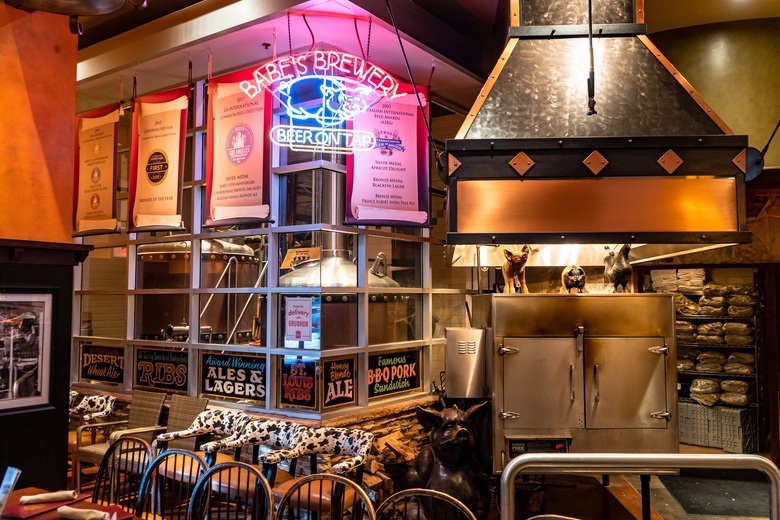 The Food
As we settled in and opened our menus, almost everyone mentioned the cornbread starter, so we ordered several for the table as well as a couple of orders of onion rings. The onion rings were delicious, but they were completely lost in the grandeur that was the Cast Iron Skillet Corn Bread Served with Honey Butter. I'm not exaggerating when I say that we all put a hurting on that cornbread.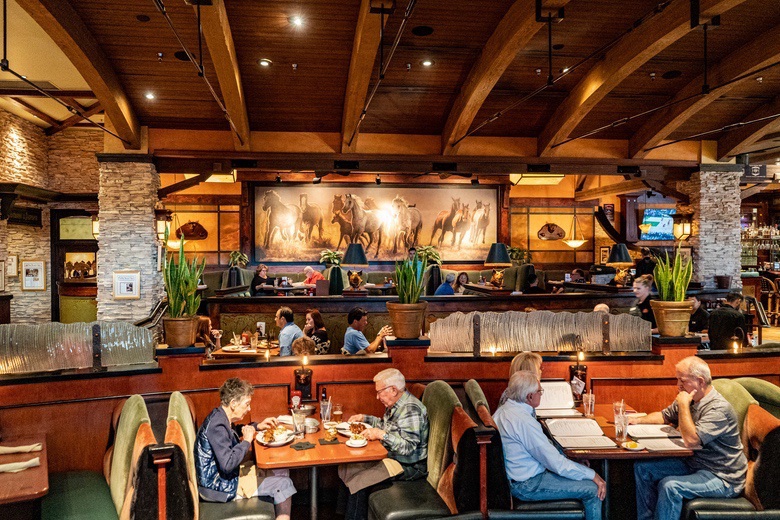 For my main course, I chose the full rack of baby back ribs with a baked yam with honey butter and pecans and corn on the cob for my sides. Others sides included the usual suspects of mac n cheese, sweet potato fries, baked beans, cole slaw, etc. The ribs were nothing short of spectacular. Smoky and saucy and fall of the bone tender. In addition to the full slate of barbecue staples, Babe's also offers a number of intriguing Latin BBQ Fusion options that are worth a look on my next visit.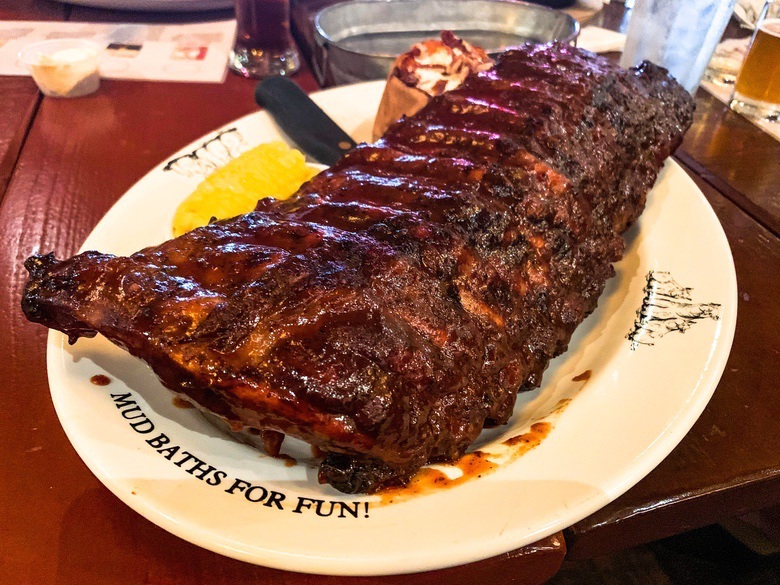 The Drink
As Babe's in-house brews were gaining some serious traction with the locals, I have their beer flight a try. It included the Honey Blonde Ale, Blackfin Lager, Palm Springs IPA, Belgian Honey Blonde, Scottish Ale and honestly, I'm drawing a blank on the last one. Beer flights tend to do that to you. My favorite was the Scottish Ale and I followed the flight with a pint with dinner.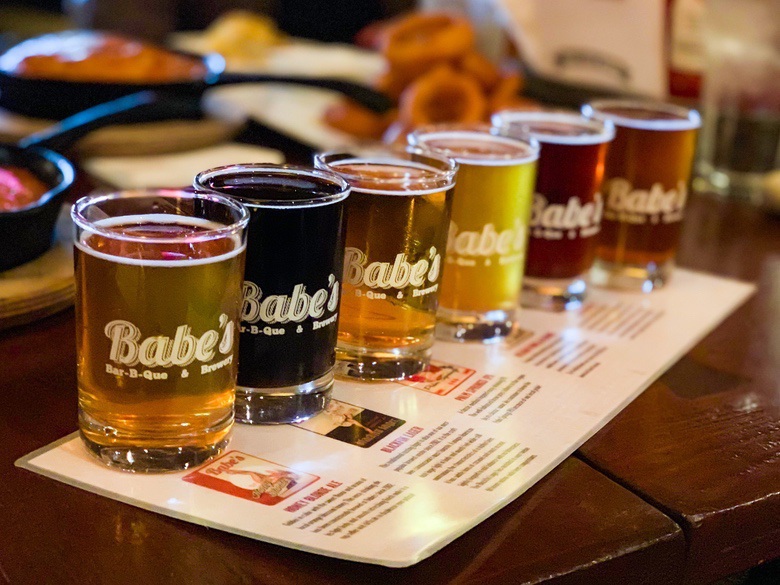 After sharing a rib with everyone at the table, we all sat back, secretly thinking about loosening our belts a notch or two and agreeing that we would pass on dessert this time. Right on cue, our server arrived with birthday treats of chocolate chip cookies with vanilla ice cream for my self, Gigi from The Awesomer and our host Patrick as we were all celebrating birthdays around the time of the trip.
Conclusion
If you're heading out to the Greater Palm Springs area and the Coachella Valley and are a barbecue fan (and seriously, who isn't?), head on over to Babe's BBQ and Brewhouse at 71800 Hwy 111 in Rancho Mirage where the portions are generous, prices are modest and the menu offers something for every taste.