Life
Our Favorite Rock Drummers of All Time (13 Photos)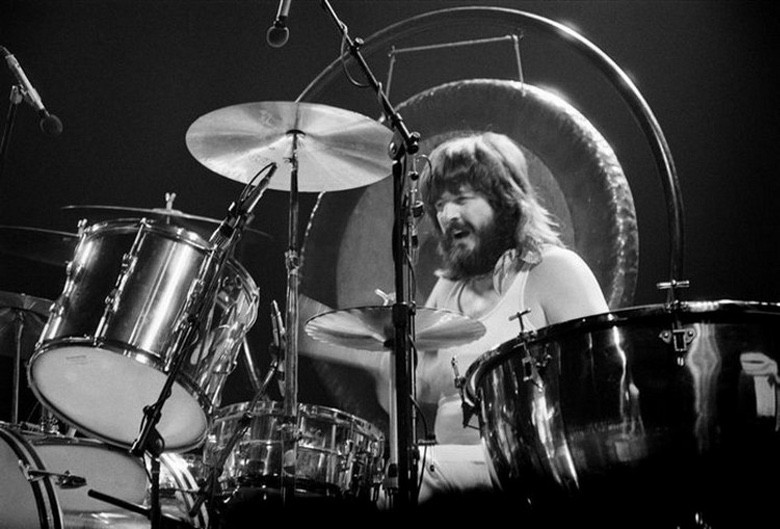 Just to be clear, this isn't a list of the best drummers of all time, but my favorite rock drummers.
I used a very scientific and proven method to determine the list. Which drummer, make me beat the hell out of my dashboard when their song comes on.
I know what you're thinking… Dude, that is some SERIOUS sciencing. And you would be correct, literally 40 years of study went proving this method.
Now, of course, any selection regarding music is subjective and I'm sure you have your own favorite rock drummers. (I'd love to hear them in the comments)
Alex Van Halen (Van Halen)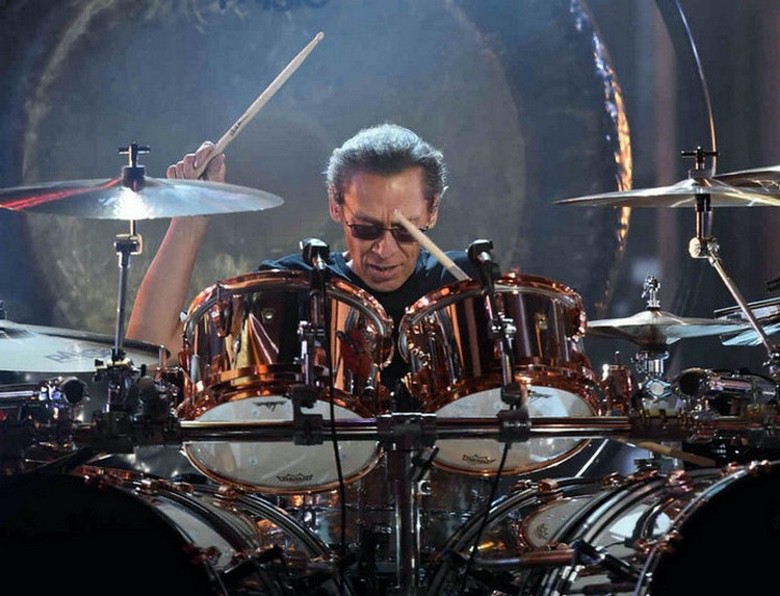 His little bro Eddie may be the more well-known of the Van Halen brothers, but it was Alex that provided the hard-hitting backbone of the band's heavy rock sound. 'Jump' ain't nothing without Alex.
Dave Grohl (Nirvana / Foo Fighters)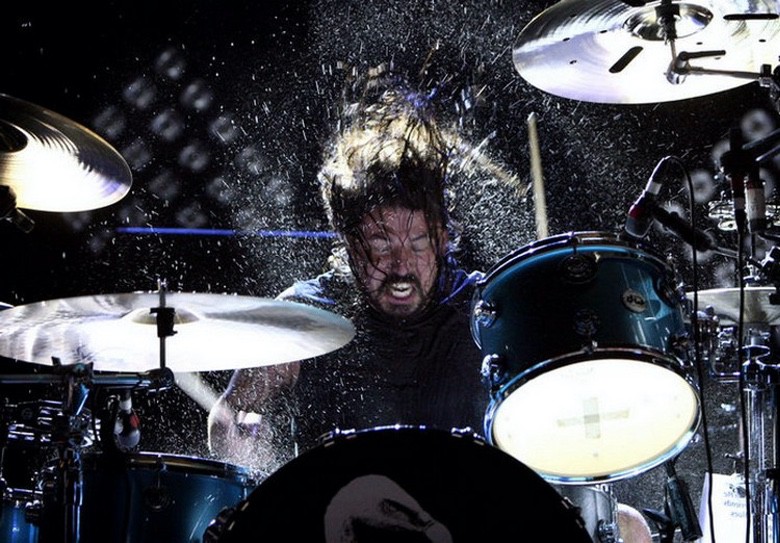 Dave who? Only kidding! Before becoming our favourite broken-legged soldier at the helm of Foo Fighters, Dave was – OF COURSE – chief sticksman in a little known band called Nirvana. Some people get all the good genes.
Neil Peart (Rush)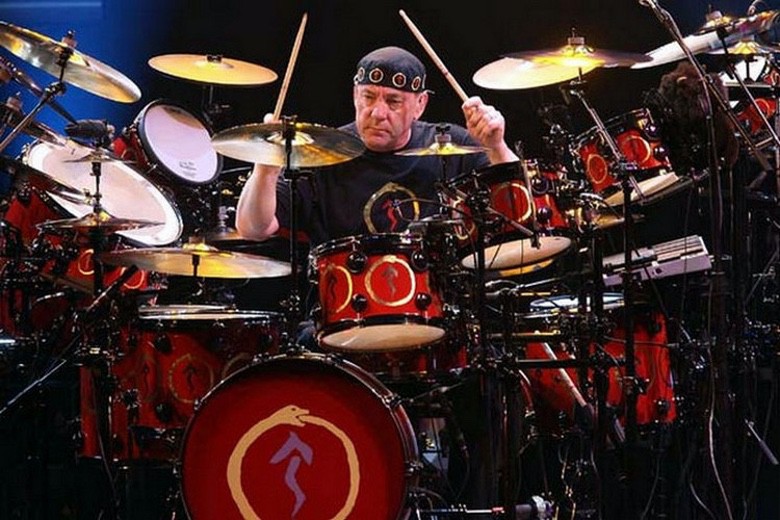 Neil Peart, drummer for Canadian rock types Rush, might just be the most well-regarded of them all. Regularly topping 'Best Drummer' polls throughout the musical spectrum, his super-size kit and elaborate drum fills have been celebrated across the land.
Chad Smith (Red Hot Chili Peppers)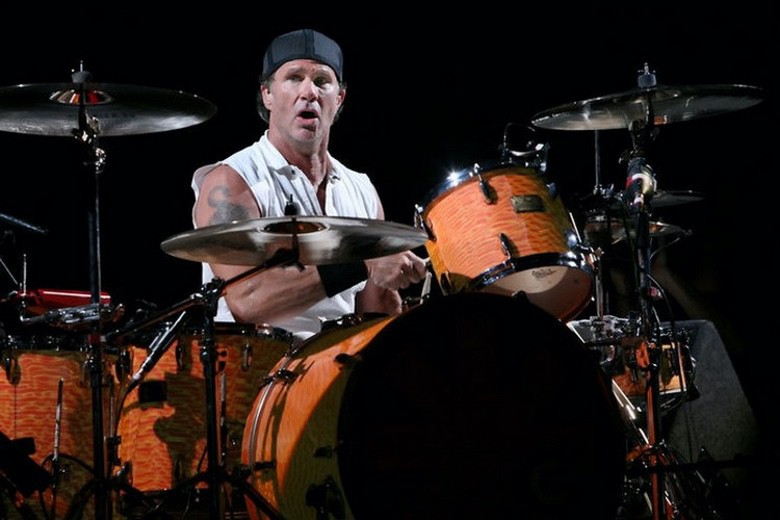 Before he became a pop culture hero by participating in a drum-off with celeb lookalike Will Ferrell, Red Hot Chilli Peppers' man Chad Smith had already cemented his place as one half of music's most elastic rhythm section.
Phil Collins (Genesis)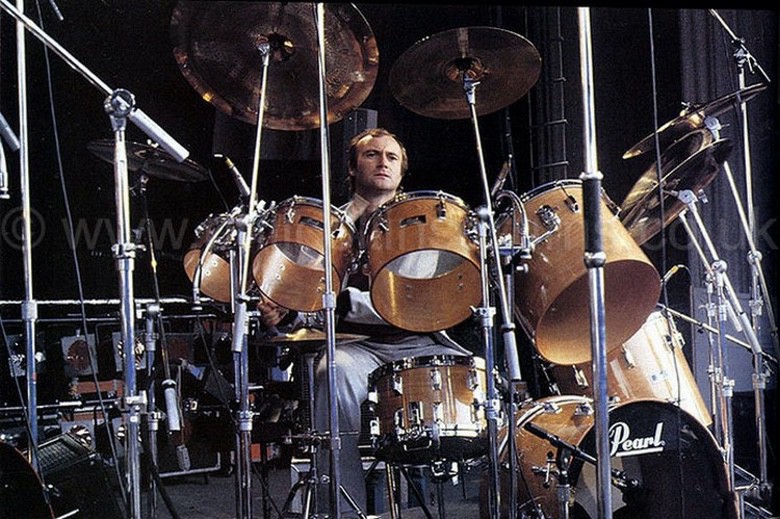 Now forever sadly immortalised as a Cadbury's-sponsored drumming gorilla, Phil Collins can at least be thankful that his powerhouse style and status as one of very few singing sticksman who was individual enough to parody. Even if it is by a monkey.
John Bonham (Led Zeppelin)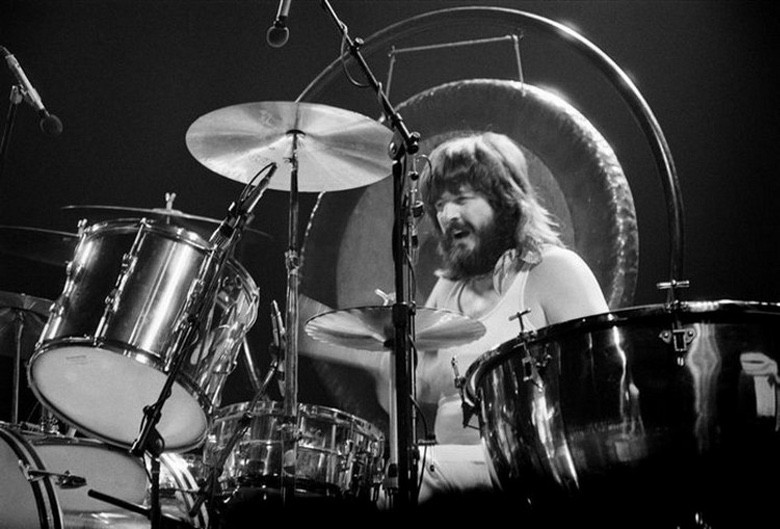 Dave Grohl thinks Bonham's the best. So does the Stones' Charlie Watts. So does Queen's Roger Waters. Need we continue? Regularly awarded the title of Best Ever, Led Zeppelin's powerhouse force revved up the engine on their rock 'n' roll machine, but also gave them their loose, sensual groove. Perfect.
Tommy Aldridge (Thin Lizzy / Ozzy Osbourne / Whitesnake)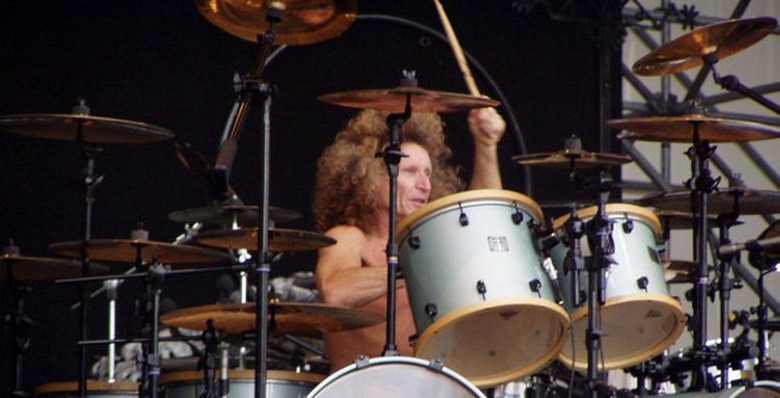 Playing with everyone from Thin Lizzy to Ozzy Osbourne to Whitesnake, Tommy Aldridge has basically been the go-to heavy rock drummer of choice for decades. Powerful yet adaptable, Aldridge proves that being a drummer for hire (or sorts) needn't show lack of personality.
Roger Taylor (Queen)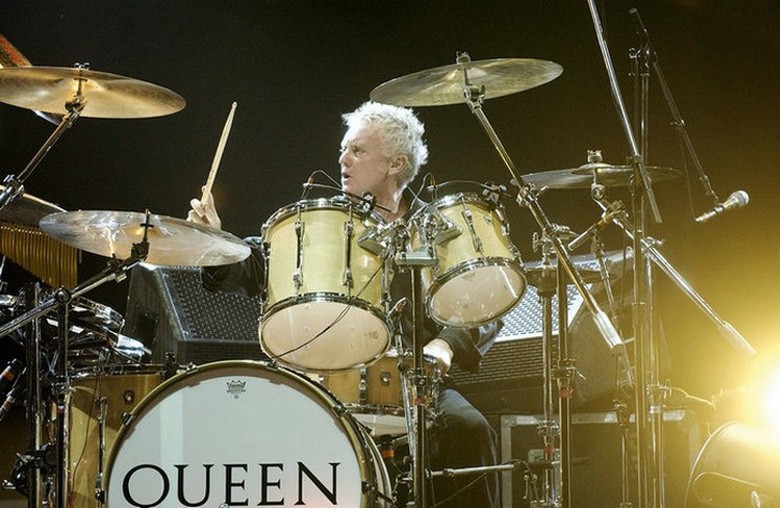 One of the most adaptable players there is, Queen's Roger Taylor not only managed to veer between the band's eclectic styles with ease, but also live up to some of the most theatrical songs of the era. If you can provide a solid foil to Freddie Mercury, then you must be doing something right.
Tommy Lee (Motley Crue)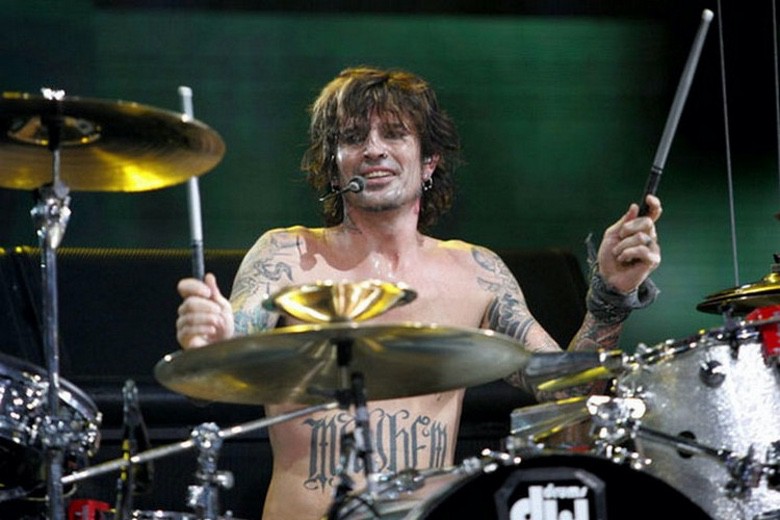 Tommy Lee may not be No. 1 on this list, but he defines the term "rock 'n' drummer." As the stickman for Motley Crue, he's not only proven his skills as one of rock's premier drummers, he's also redefined the concert experience with incredible drum stunts.
Danny Seraphine (Chicago)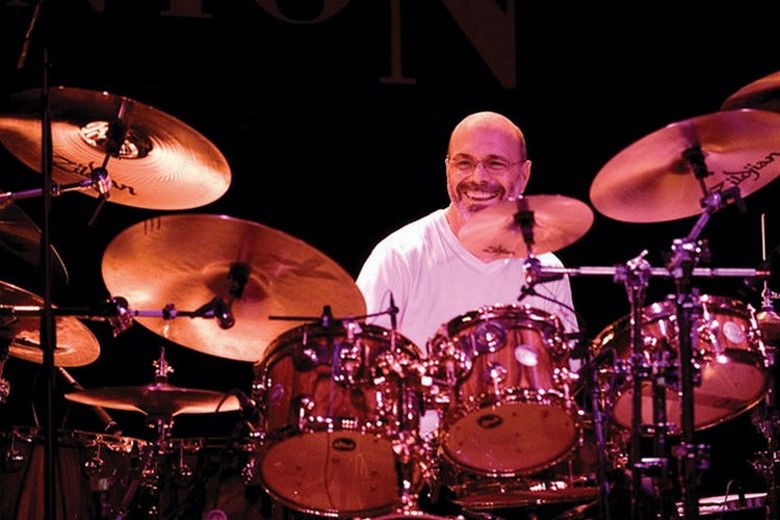 Founding member of the "Chicago Transit Authority" (shortened to "Chicago" after legal threats form the actual Authority). You won't find the big band- and jazz-trained Seraphine on many other top ten drummer lists, but he's here because he's the first drummer I listened to and loved as a kid. Check him out on tracks "Make Me Smile" and "25 or 6 to 4."
Phil Rudd (AC/DC)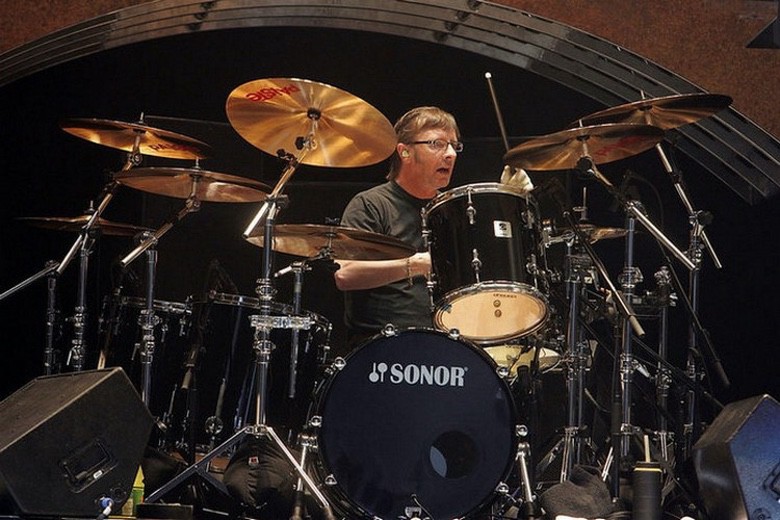 God's own metronome, Phil Rudd has been the living definition of rhythmic simplicity and reliability for most of AC/DC's historic career (personal life notwithstanding!); selflessly eschewing flashy fills to keep all ears trained on the music, not the musician. Go on, ask him about paradiddles and you'll likely get a taste of his infamous left hook in response.
Nicko McBrain (Iron Maiden)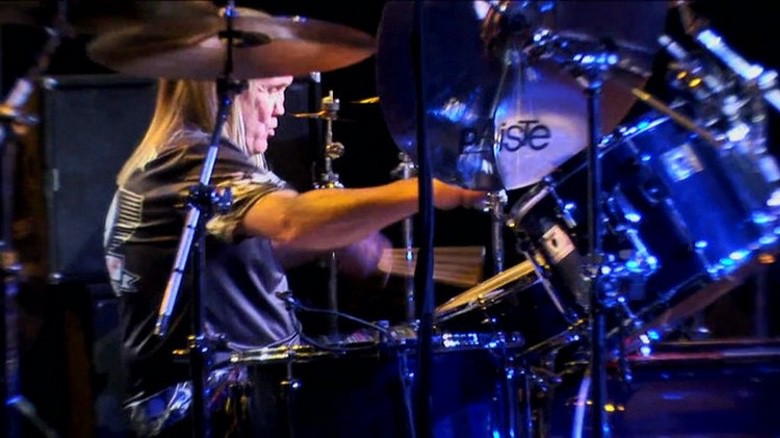 Iron Maiden may be getting on in years, but their long-serving drummer Nicko McBrain has yet to show the slightest sign of age when performing the band's punishing music, night after night. That's because Nicko will likely go down as heavy metal's premiere technician and, as a result, one of its most influential players ever. The fact he is one of the funniest men in rock is just gravy.
Danny Carey (Tool)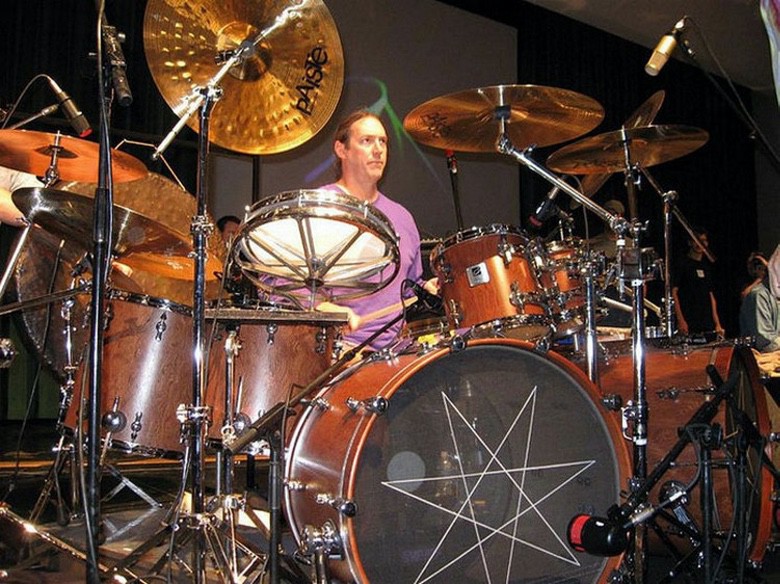 As the drummer for avant-garde heavy metal originals Tool, Danny Carey has made seismic contributions to the art of drumming, quite unlike any other, welding a formal training in jazz and musical theory to his obvious love of aggressive music, and then taking it all one step beyond with his forays into metaphysics, sacred geometry, and the occult.