Sponsored
Print Polaroids from Your Smartphone with the Polaroid Lab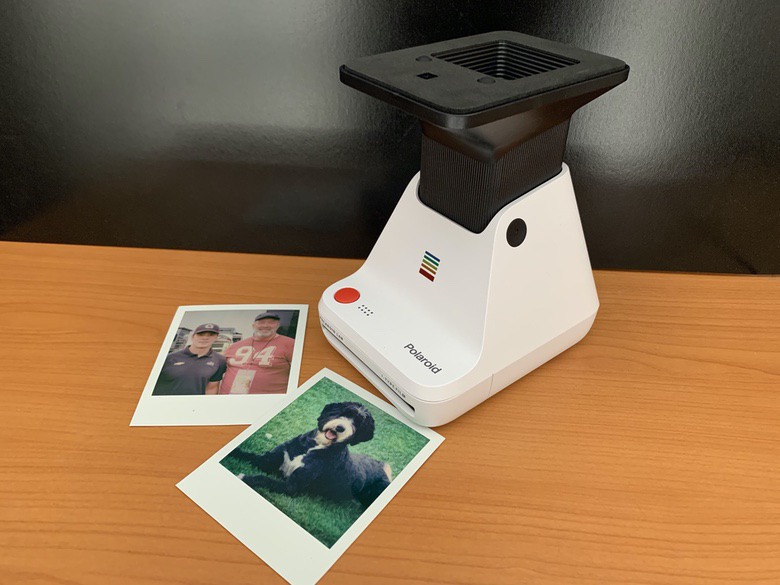 We are obviously living in the digital age. But as more and more of our lived are converted into ones and zeroes, there is an increasing desire for a simpler time. Things that my generation might become nostalgic over, are also hip and cool for Millenials and Gen Z. A perfect example is the new Polaroid Lab which allows taking photos on your smartphone and then easily printing them out as polaroids (just don't shake it like a polaroid picture!).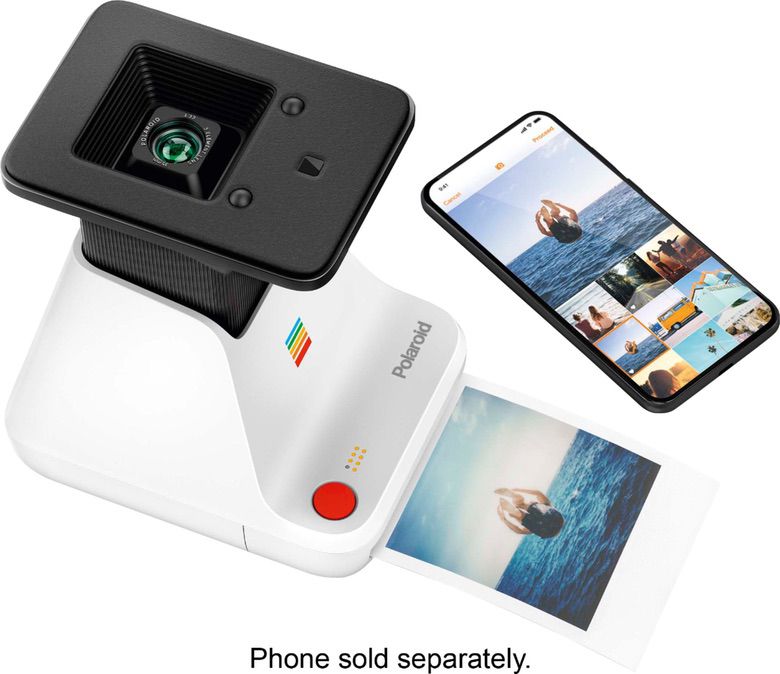 The process is really simple. You have the benefit of taking and editing an amazing photo on your smartphone and then creating a physical Polaroid print from that photo. The Polaroid Lab features a three-lens system that projects your smartphone image onto traditional Polaroid film. Keep the photo covered from light for 15 minutes and you'll have an awesome vintage-looking print you can print on and display for all to see.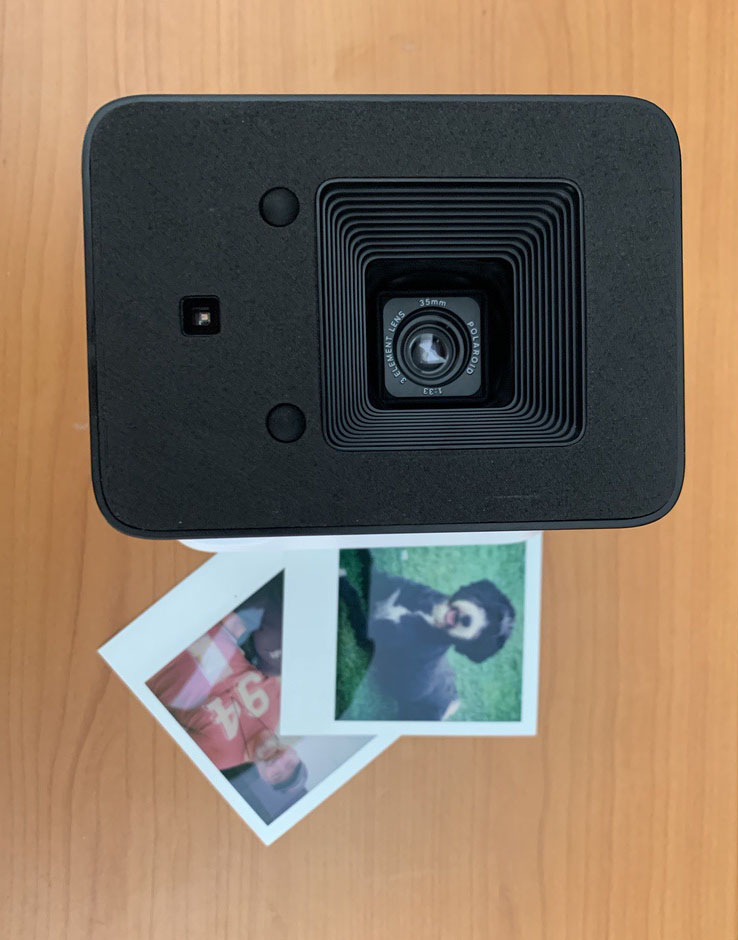 Polaroid has created a companion app for the Polaroid Lab that makes print your pics a breeze. Simply import photos from your camera roll. It's displayed on the screen as a polaroid print mockup. You can also choose to spread the picture over multiple polaroid prints to make a collage. Click the arrow and lay your phone on the Lab, with the gray dots on your phone screen lines up with the soft rubber pads on the Lab. This ensures your photos will be aligned properly. The Lab will chime to let you know when you are aligned properly. Then just press the big red button and your print will eject from the Lab. Keep your print covered from light for a few minutes and in 15 minutes, your polaroid will be developed.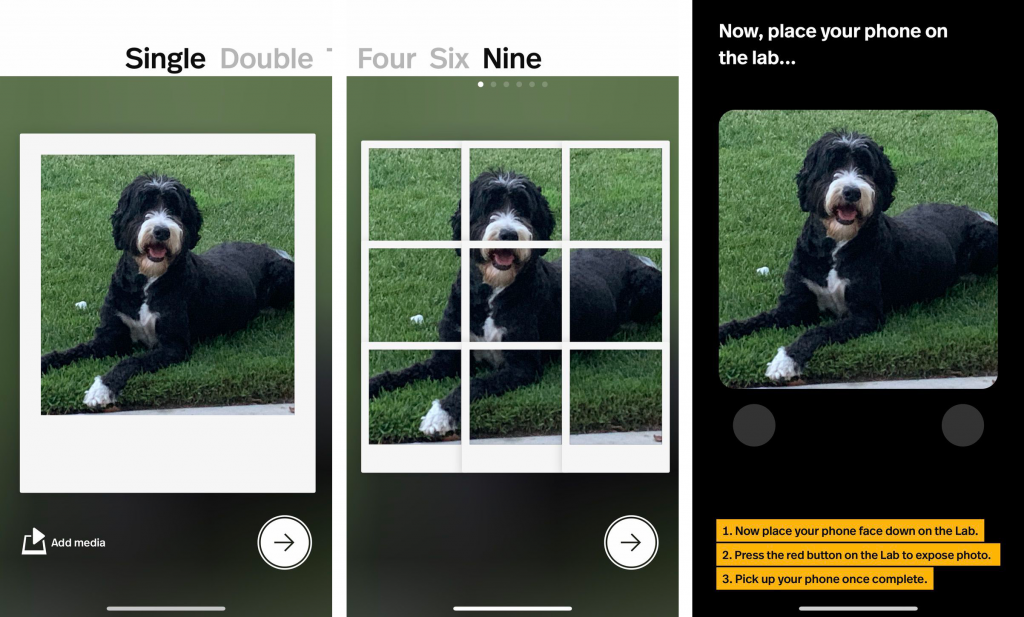 The Polaroid Lab uses Originals i-Type and 600 film (Color, Black & White and Special Editions) and is compatible with iPhone 6 and newer and most Android smartphones. It contains a high-performance lithium-ion battery that is rechargeable through the included mini-USB cable, although USB Type C charging should be standard on all devices now.
The Polaroid Lab is the perfect holiday gift for photo buffs or anyone who appreciates a little retro analog tech (my sixteen-year-old daughter has already claimed my review unit for an upcoming trip to Disney World). It's available right now at Best Buy for $129.99 and film packages range from $15.99 to $29.99 depending on the type and number prints and are available in both color and black and white.
Polaroid Lab Specifications
Product Specs:
Compatible Film Polaroid: Originals i-Type and 600 film (Color, Black & White and Special Editions)
Compatible Smartphones: iPhone 6, 6s, 7, 8, X, Xs and newer, Most Android™ Smartphones 
Lab Dimensions:
L 5.9 × W 4.6 × H 5.9 in (closed)
(L 150 × W 115.6 × H 149.7 mm closed) 
Lid 1.6mm(H) 
L 5.9 × W 4.6 × H 7 in (open)
(L 150 × W 115.6 × H 177.16 mm open) 
Weight: 1.44 lbs (655 grams) (without film pack) 
Battery: High-performance lithium-ion battery, 1100mAh, 3.7V nominal Voltage, 4.07Wh 
Materials: Polycarbonate, TPU, EPDM (Ethylene Propylene Diene Monomer) 
Lenses: Optical grade acrylic lenses, AR coated on top lens surface 
Shutter System: Fixed aperture, variable speed shutter module (solenoid) 
The App: Available for iOS and AndroidCompatible iOS versions: iOS 11+Compatible Android versions: Android 5+