Travel
The 10 Most Beautiful State Parks in the U.S.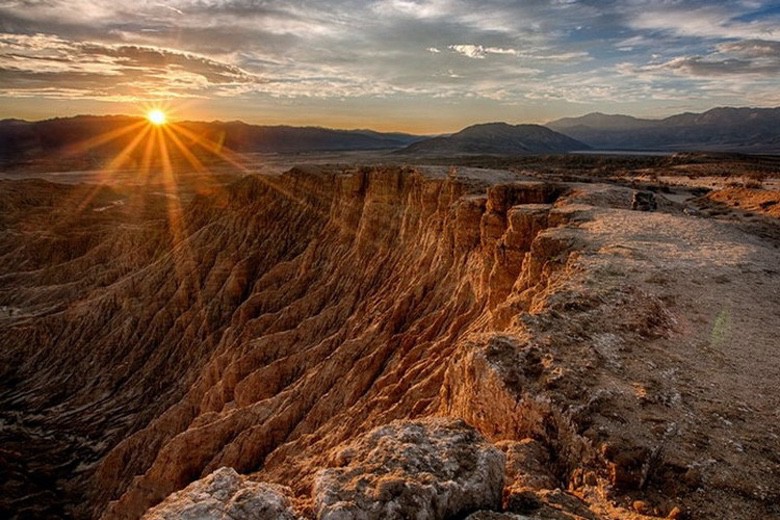 If you've ever tried to fight the summertime crowds in Yellowstone, Yosemite or another popular U.S. national park, you'll be happy to know there is an alternative: One of America's best-kept secrets is the quality of its state parks. These state-level nature areas are not as well-known as national parks, but many have similar features like quality trails, great scenery, camping facilities and even guided hikes and educational programs. Best of all, they are often uncrowded, even during the height of summer.
Here are the 10 most beautiful state parks in the U.S. that are worth a visit.
Chugach State Park (Alaska)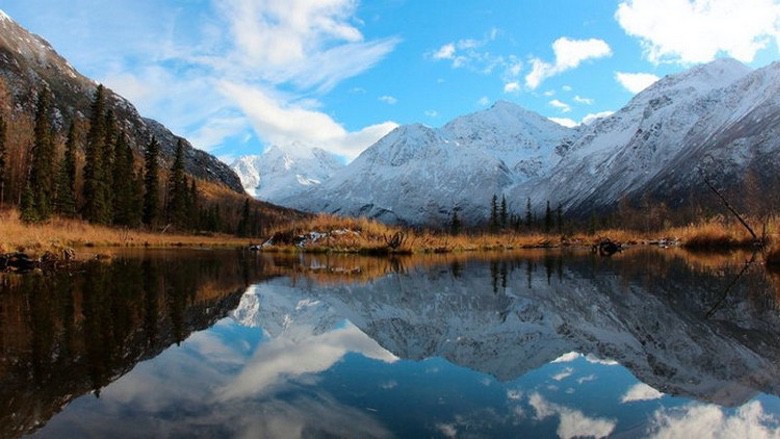 With nearly 500,000 acres, Alaska's Chugach State Park is one of the largest state parks in the country. Alaska is known as a vast and wildland, and Chugach is one of the most accessible places to see the state's wilderness for yourself.
The park sits right next to the city of Anchorage, Alaska's main metropolis. Chugach features mountains, glaciers, miles of remote shoreline and inland lakes. Campsites and cabins make it possible to explore the park in-depth, but because of its proximity to Anchorage, day trips are also quite easy. Moose, bears, foxes, mountain goats and muskrats are among Chugach's animal population.
Fall Creek Falls State Park (Tennessee)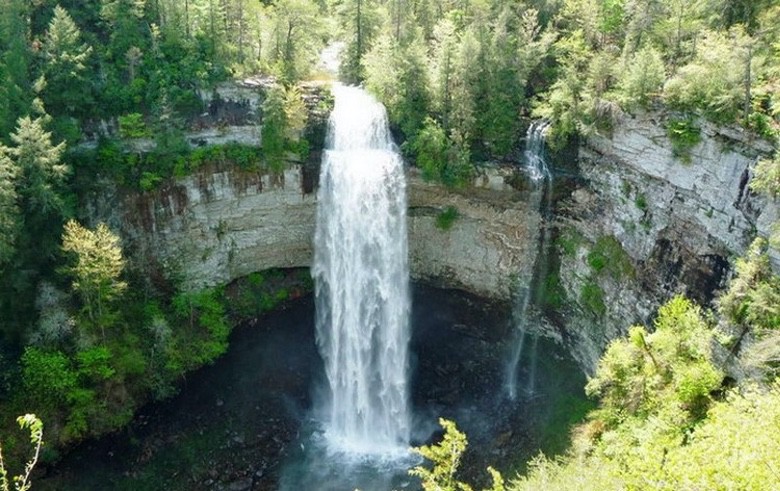 Located on the top of Tennessee's Cumberland Plateau, the 26,000 acres of Fall Creek Falls State Park are quite beautiful. Named after the impressive 256-foot waterfall that is its most popular attraction, the park also boasts extensive hardwood forests, numerous cascades, and a remarkable network of hiking trails. Though most visitors come to Fall Creek Falls only for a waterfall photo-op, you can easily get a backcountry camping permit (or stay in a park cabin or even the onsite inn) and explore the 34 miles of trails on foot or on horseback.
Porcupine Mountains Wilderness State Park (Michigan)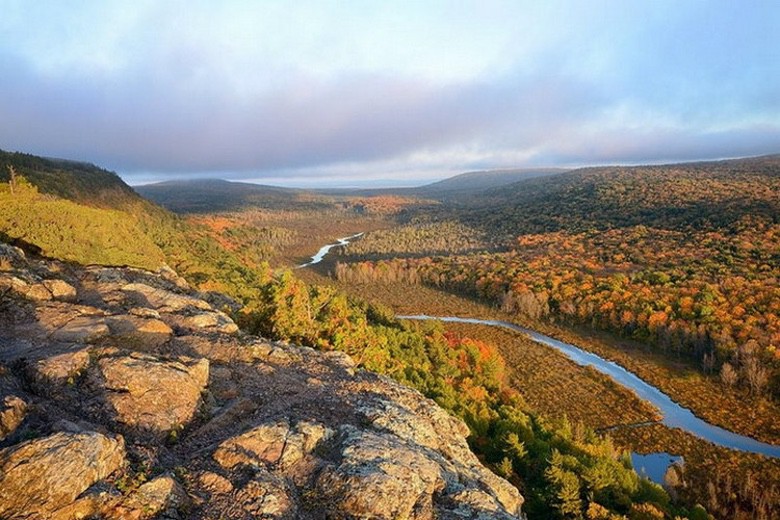 Located along the shores of Lake Superior in a nature-dominated corner of Michigan's Upper Peninsula, Porcupine Mountains Wilderness State Park offers some of the best backcountry experiences in the Midwest. The more than 90 miles of trails pass through the dense pine and hardwood forests, leading to hidden inland lakes, amazing scenic overlooks and unique rock formations.
The ruggedly beautiful coastline along Lake Superior is also accessible by trail. Rustic cabins make it possible to spend days exploring the Porcupine Mountains, which have been affectionately nicknamed the "Porkies" by locals.
John Pennekamp Coral Reef State Park (Florida)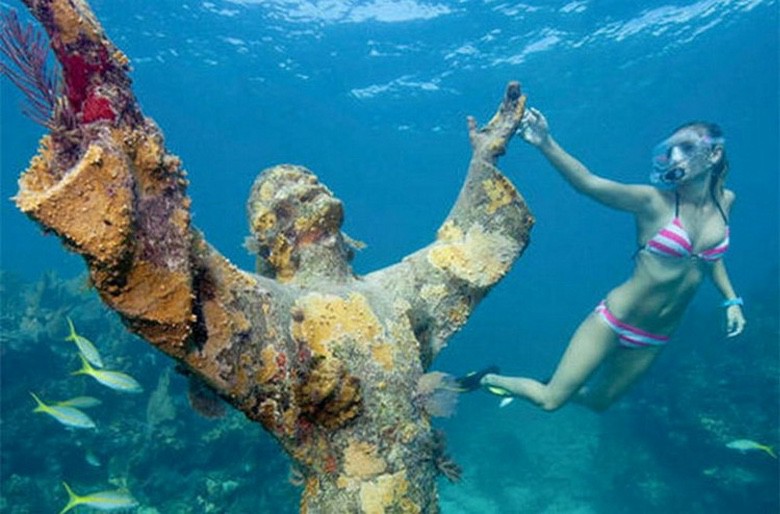 It is far from the largest, but John Pennekamp Coral Reef State Park in Florida is certainly among the most unique state parks in the country. Located on and around Key Largo, this is largely an underwater park that encompasses about 70 nautical square miles. A few on-land trails give visitors a taste of the park's mangrove swamps and shoreline landscapes. But for the most part, Pennekamp's attractiveness is found in the water.
Glass-bottom boat tours provide a close-up view of reef life, while kayaks and canoes are for rent for people who want to explore on their own. Visitors who want to venture below the waves can try scuba diving tours and snorkeling excursions. In addition to the reefs, popular diving attractions include the park's very own shipwreck and a replica of Italy's famous underwater Christ of the Abyss statue.
Custer State Park (South Dakota)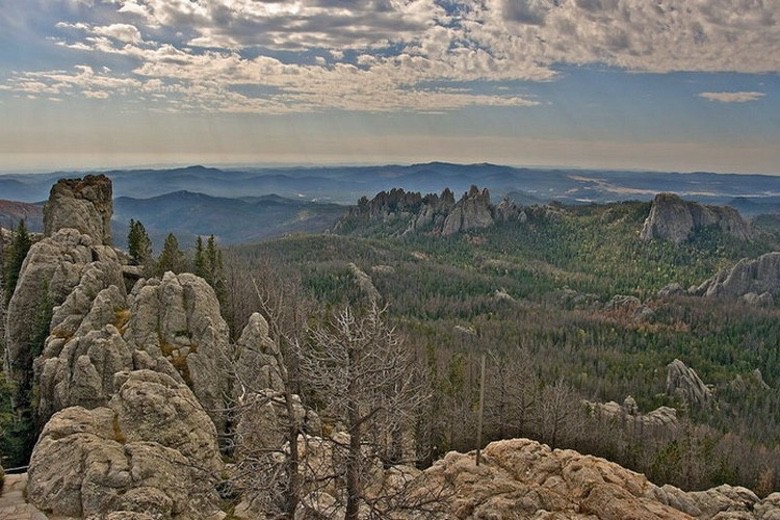 Sitting amid towering granite rock formations in South Dakota's famous Black Hills, Custer State Park is probably best known for its bison herd. More than a thousand of these wooly creatures, the descendants of herds that once roamed all over the Midwestern U.S., call the park home. Wild burros, mountain goats and pronghorns are also found inside the park.
Many people pass by Custer altogether, intent on reaching nearby Mount Rushmore. However, at 71,000 acres this is actually one of the larger state parks in the U.S. Hiking, biking and horseback riding trails crisscross the park, though you can actually see a lot just by driving along the well-kept roads.
Tallulah Gorge State Park (Georgia)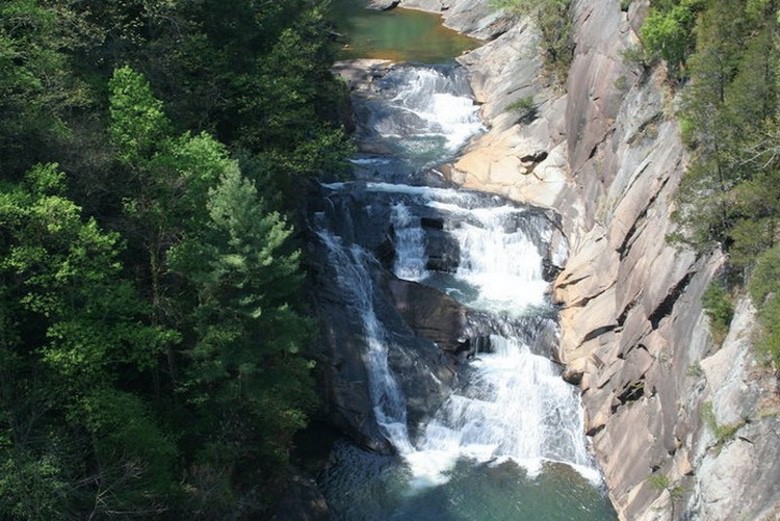 Located in Georgia, the 1,000-foot deep Tallulah Gorge is one of the deepest canyons in the U.S. The 2,700-acre state park named after this impressive geographical feature has trails that lead to scenic overlook spots where hikers can see down into the gorge. They can also cross a suspension bridge that hangs over the river. The park grants 100 permits per day to people who want to make the long and steep trek from the top to the bottom of this impressive canyon.
Adirondack State Park (New York)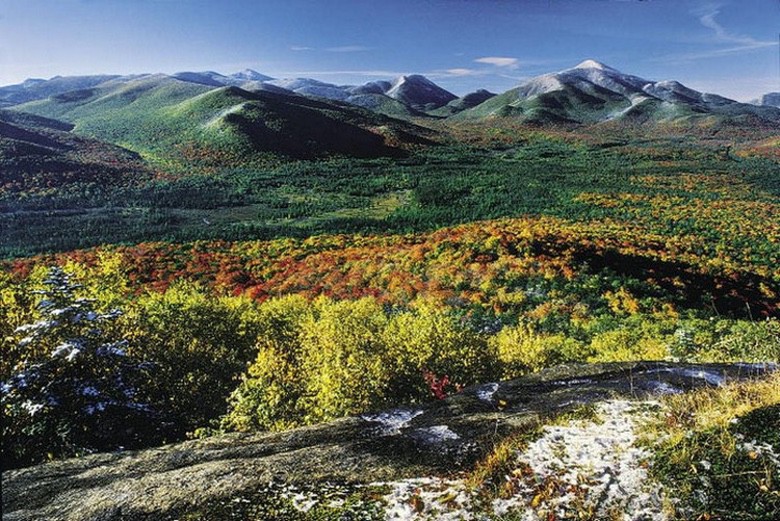 Adirondack State Park in New York is, by far, the largest state-level park in the U.S. This park covers an area of more than 6 million acres (with over 2.4 million acres directly controlled by the state). The entire Adirondack Mountain range is contained within the park, as are New York's highest mountain and more than 3,000 lakes.
This is one of the few state parks that actually has a permanent population (of more than 130,000 people), making it operationally more like a national forest than a state park. Roads make it possible to get to some of the most scenic lakes, rivers, mountains and waterfalls in the Adirondacks, though there are also hiking trails and campgrounds for people seeking a backcountry experience.
Anza Borrego Desert State Park (California)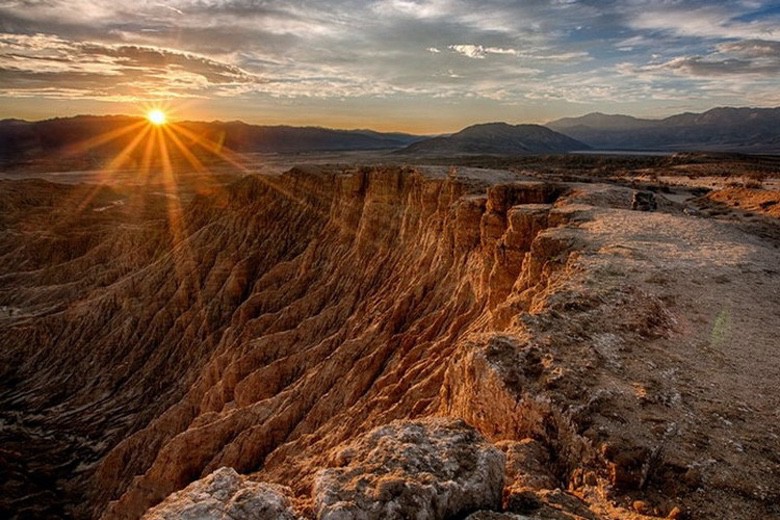 Anza Borrego State Park sits in the desert between San Diego and Riverside. It is California's largest state park and one of the most expansive in the nation at more than 585,000 acres. Anza Borrego has more than 100 miles of hiking trails, though the desert climate means that it is easier and safer to sightsee by driving along the 500 miles of dirt roads inside the park.
Bighorn sheep top the list on animal inhabitants, with desert birds, insects, reptiles and cacti also on the sightseeing menu. There have been archeological discoveries inside the park, including impressive examples of pre-Colombian rock art.
Itasca State Park (Minnesota)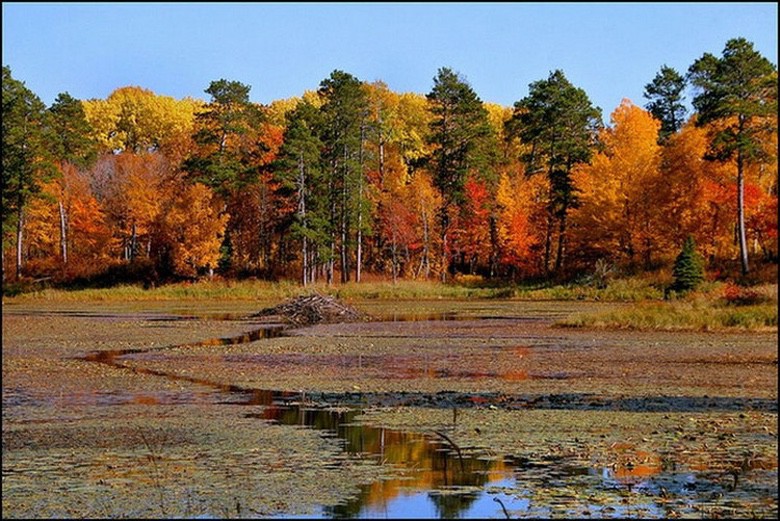 Itasca State Park, in northeastern Minnesota, is famous because it is home to the headwaters of the Mississippi River. The famous river starts as a stream that flows out of Lake Itasca, the park's namesake body of water and one of Minnesota's "10,000 lakes." There are actually more than 100 lakes inside this 32,000-acre park itself. These bodies of water sit between old-growth forests.
More than 200 campsites and 33 miles of trails give Itasca a very good infrastructure. This is probably one of the most crowded parks on our list because of its famous headwaters. If you step away from the river, however, you will quickly leave the crowds behind.
Palo Duro Canyon State Park (Texas)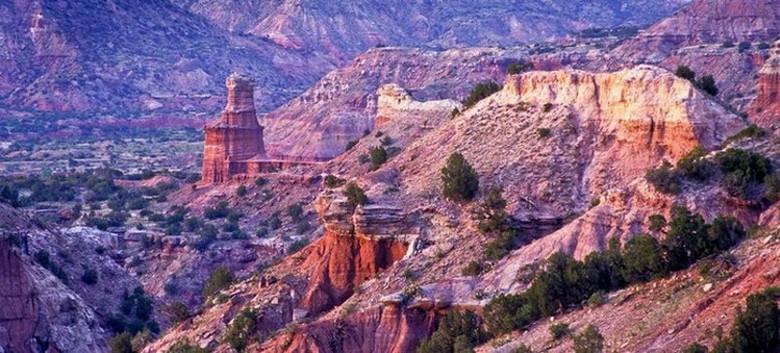 Palo Duro Canyon stretches for 120 miles through the high plains of northern Texas. It reaches as much as 20 miles in width and averages about 800 feet in depth. This makes it the second-largest canyon in the U.S. behind the Grand Canyon. Palo Duro Canyon State Park puts people in touch with one of America's quintessential landscapes. The canyon, unique hoodoo rock formations and shrub-lands are the stuff of cowboy lore.
Deer, coyotes, bobcats and rattlesnakes populate the park. Hiking trails lead to some of the best scenic overlooks, though many people choose to drive or travel by horseback because of the sometimes rough terrain. Palo Duro Canyon State Park also has a little bit of quirkiness. "TEXAS," a live stage show, has been performed at the park's amphitheater nightly during the summer for the past 40 years.