Travel
The Timberleaf Teardrop Trailer Let's You Get Away in Style (11 Photos)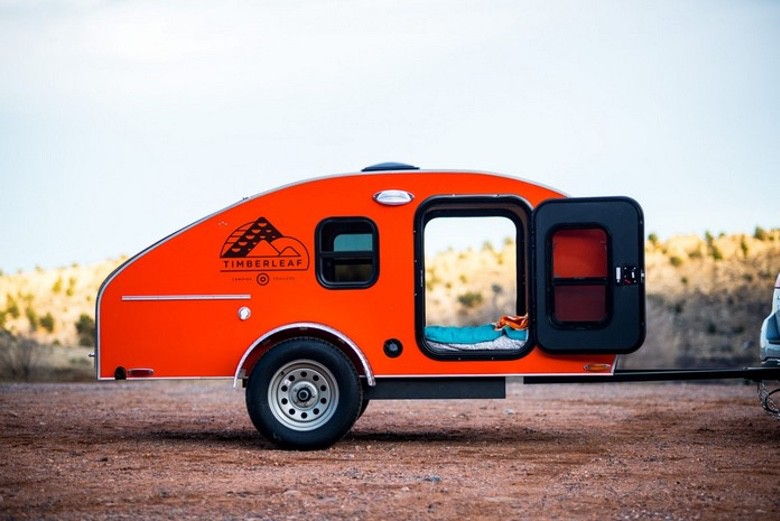 Good things come in small packages and the Timberleaf Teardrop Trailer illustrates this perfectly. It's designed for all those campers looking to travel light and to take only the minimum necessary in their adventures, but also for people living in urban areas who prefer a compact method of camping on weekends.
Made with great attention to detail using years of fine woodworking knowledge, Teardrop combines quality, functionality, and convenience in one. The trailer features a spacious cabin with a comfortable bed that comes with a custom-made Colorado Queen mattress. One of the largest skylights in the industry is placed right above, so owners can admire the clear sky at night. Plenty of storage options are offered throughout the cabin, from customized cubbies to folding shelves and cabinets. Fully insulated, the interior will feel warm even during winter nights and cool throughout the summer.
The exterior is made of anodized aluminum and can be painted in a wide range of colors, to suit any preference. At the back, a compartment opens up to reveal a custom-made cooler made of Baltic Birch wood, boasting leather handles and dovetail joinery. A convenient stove slides from its storage space, while a small countertop complete with a sink and food preparation space makes cooking outdoors easy. Extra features include solar panels, air conditioning, or specially designed roof racks for bikes.
Each Teardrop is built to order in the USA and the current lead time is 4-6 months. But the wait is worth it, considering the result is a trailer that will accompany you on your best adventures.
Get all the details on Timberleaf's web site.